Astellas DX Strategy Series Vol. 4: Innovation in Manufacturing—An Original Data Mining System to Shape the Future of Pharmaceutical Production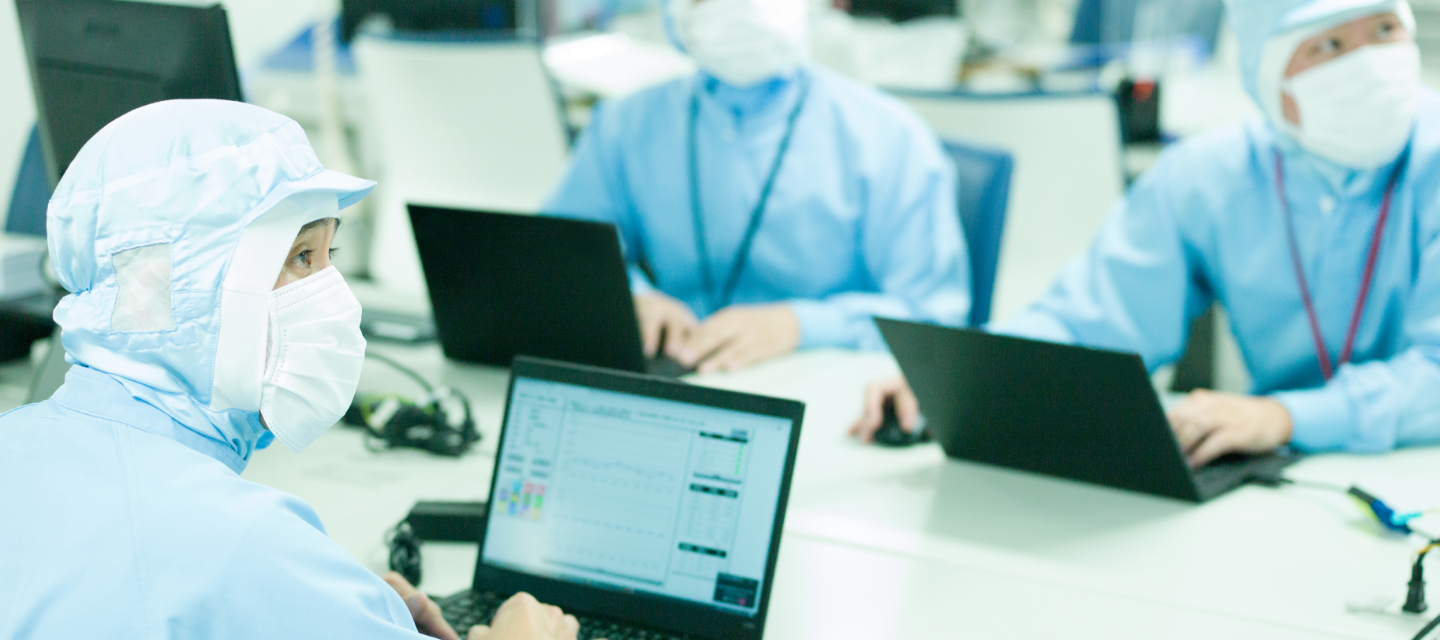 The pharmaceutical industry handles a vast amount of data, not only in research and development but also in production. Producing Active Pharmaceutical Ingredients (APIs) involves chemical reaction with structural change and purification. Furthermore, the manufacturing process of products using APIs includes lots of processes such as uniformly mixing APIs, tableting, all of the processes are strictly implemented and controlled based on data. Producing biopharmaceuticals—an expanding market in recent years—adds another layer of complexity due to the involvement of biotechnologies in the process; genetic recombination and cell cultivation require further data handling and quality control.
 
These highly rigorous production processes are necessary for us to deliver on our commitment to provide a stable supply of high-quality pharmaceuticals to patients. And as we endeavor to maintain and improve those processes, we independently developed DAIMON, a data mining system.
Tadashi Norioka, Pharmaceutical Research & Technology Labs. Process Technology, who led the DAIMON project, states that the impetus for the development came from feedback from production floor employees around 2011.
Leading from the front—calling for changes in the production process
Before the development of the DAIMON system, a significant hurdle for production teams was the inability to control the vast amount of data generated during the production stage; it would take several years to collect, manage, and analyze the data. Alongside this challenge, the complex (multivariate) causes leading to deviations in product quality necessitated comprehensive data analysis to enable appropriate decision-making and subsequent action.
Norioka explains, "All employees involved in production shared the belief that developing a system to prepare for quality and production problems was necessary to supply the products stably and contribute significantly to patient health and social credibility."
 
Successful development of a new proprietary data mining system
We officially began the DAIMON development project in 2013. DAIMON, or "Data Analysis and Integration for Multivariate mONitoring," was developed as a tool to apply data mining to pharmaceutical production. It combines data science elements such as big data construction, data management/analysis, monitoring, and quality-control facets such as variation detection, root cause investigation, and prevention.
Norioka states, "The team envisioned a system that fully utilized data science but developing such a system was genuinely exploratory." At the time, there were no tools to achieve the functions we were looking for, so the only solution was to develop the system originally. The initial project team consisted of employees from the pharmaceutical technology, information systems, and external vendors.
DAIMON was implemented on the production floor in 2018. Norioka again emphasizes how Astellas' culture was fundamental to the project's success. Employees related to manufacturing and quality control must clearly communicate their requirements and not leave all system-related challenges to information system experts. Positive discussions are necessary, with everyone actively sharing their opinions and scrutinizing the appropriateness from a long-term perspective. We accomplished its mission of independent development because of several key factors: personnel who could actively engage in this project alongside their daily work and a management team receptive and responsive to the voices and needs of those on the production floor. In other words, we have an environment where bottom-up and top-down processes function organically.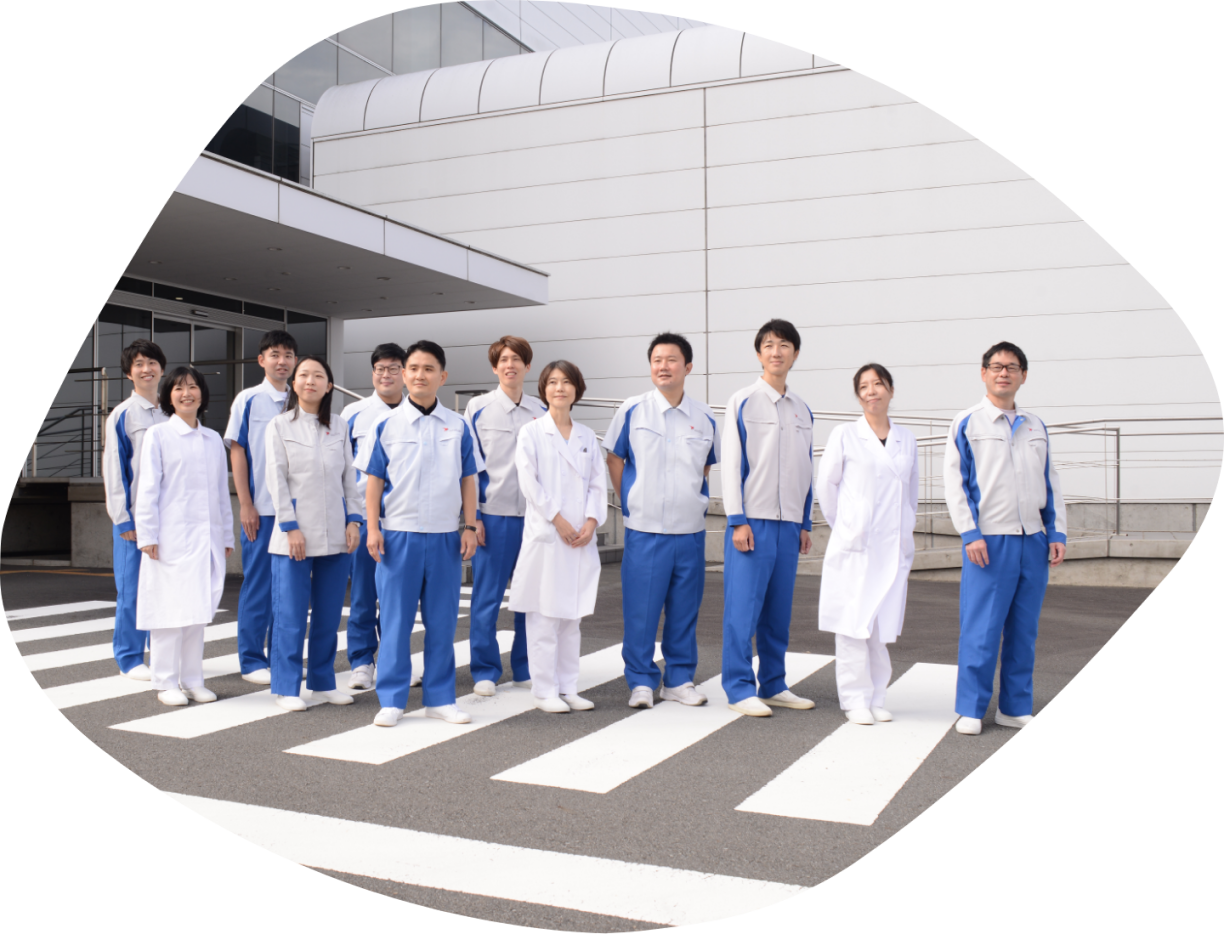 Sparking an increased sensitivity to quality
DAIMON kick-started meaningful changes in employee awareness. The project sparked a passion for manufacturing that has rippled out among our production teams which, in turn, has led to an increased mutual sensitivity to quality.
 

Expanding future possibilities through manufacturing innovation
The DAIMON data mining system for manufacturing incorporates (1) univariate monitoring, (2) cause and effect and regression monitoring, and (3) multivariate monitoring. Significant time reductions in data analysis can be achieved through the appropriate operation of these three monitoring types, according to the volume of data and the complexity of the analysis.
 

DAIMON's strength lies in a continuous cycle of knowledge acquisition. Starting with monitoring trends, the cycle then detects fluctuations/predicts risks, investigates causes/prevents problems, and improves understanding of products and processes. Through this cycle, it is possible to promptly react to quality or production trouble and prevent such troubles in advance, thereby realizing a high manufacturing level and a stable supply of pharmaceutical products.
DAIMON is a one-of-a-kind technology with the potential to make significant improvements to future pharmaceutical manufacturing. Norioka explains that "Astellas will play a central role in expanding the know-how and technology that will offer a bird's eye view of quality and production management. Then, eventually, we hope to contribute to improving manufacturing in the industry."
We currently utilize DAIMON mainly to manufacture small molecule drugs. We partly introduced in manufacturing biopharmaceuticals and plan to further expand its use.
"DAIMON is an excellent system, but in the end, people must figure out how to interpret and understand the monitored data. It is imperative to make the right decisions about which data to collect, digitize the information, and build the systems to keep analyzing and monitoring those data before introducing DAIMON, and we can only do this through the cooperation of all related employees. We firmly believe that we can improve the VALUE for patients by nurturing and developing this system company-wide."
---
Astellas is continuously driving forward DX initiatives through the concerted efforts of employees in all business areas. Among our wide range of projects, we will introduce a series of efforts that represent and clearly highlight our commitment.
Astellas DX Strategy Series