Astellas DX Strategy Series Vol.1: Utilizing DX to Create and Maximize VALUE for Patients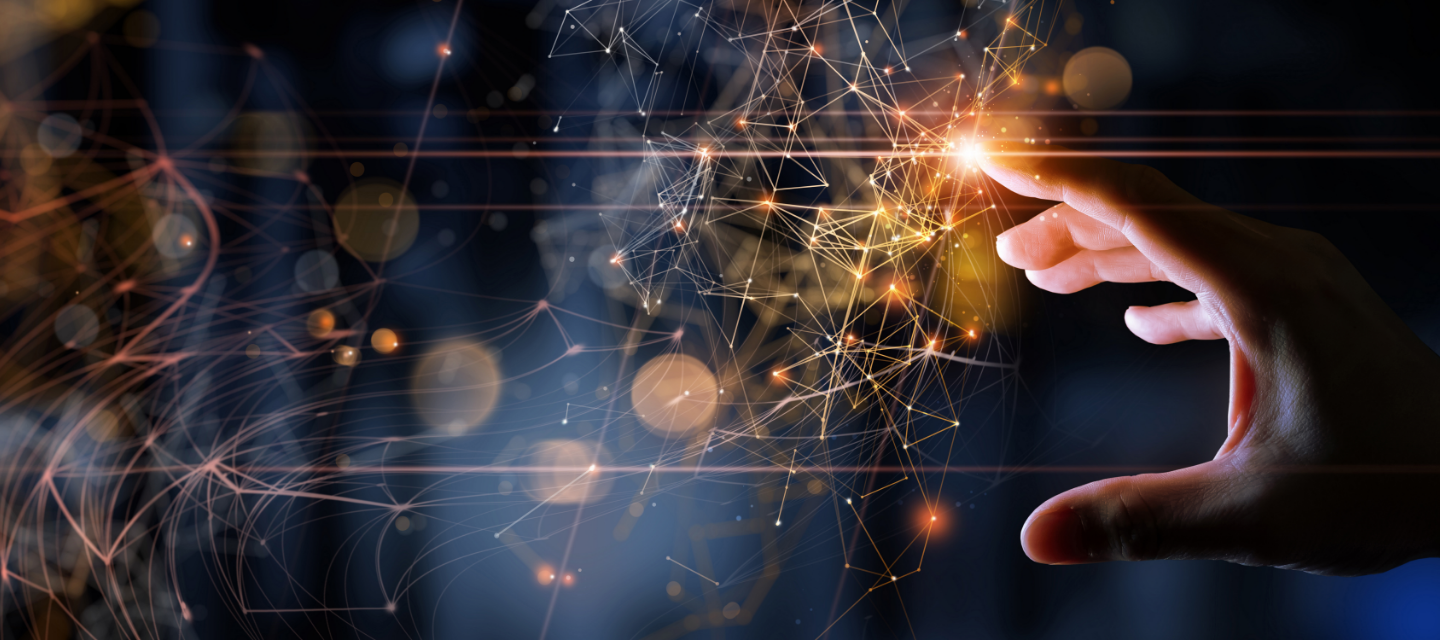 The pharmaceutical industry handles vast amounts of data throughout its entire value chain, from drug discovery (research), development, and manufacturing, to sales and the post-marketing maximization of our product value. Consulting firms have estimated that digital transformation (DX) will have a huge role to play in the information-intensive pharma industry. Conscious of the profound impact DX will have on the company's future, Astellas has selected DX as one of its critical enablers to create and deliver VALUE for patients and is driving forward initiatives on a global scale.
How will DX change the pharmaceutical industry?
Consultants analyzing the potential impact of DX on the pharmaceutical industry have highlighted huge benefits for drug R&D over the next 15 to20 years. These include the possibility of a 60% reduction in cost and a shortened timeframe of approximately 2.4 years*1 in drug research & development.

*Source: "Paradigm of New Drug Discovery through Technology Advance" (Deloitte Tohmatsu Consulting LLC)
"With advances in (digital) technology, (omitted) it will be possible, 15 to 20 years from now, to reduce the cost of pharmaceutical research and development by about 60% and shorten the development period by about 2.4 years." https://www2.deloitte.com/jp/ja/pages/life-sciences-and-healthcare/articles/ls/brnp-v1.html
In today's increasingly globalized marketplace, we currently conduct business in more than 70 countries worldwide. In this environment, we operate almost all aspects of our drug discovery (research), development, manufacturing, sales, and corporate operations as function-based organizations. Our DX initiatives are executed as global projects to achieve results that will significantly impact our entire group.
DX is a critical enabler of realizing Astellas' VISION
Astellas' approach to DX is much more than just streamlining operations through digital technology. We have positioned DX as one of the critical enablers, accelerating our Corporate Strategic Plan 2021's execution, to realize our VISION: To be on the forefront of healthcare change to turn innovative science into VALUE for patients.
While pharmaceutical prescriptions (Rx) will always remain a core element of our business, we are committed to providing further VALUE to patients throughout the entire patient journey. Our Rx+® business integrates innovative medical technologies with cutting-edge technologies in different fields to develop solutions across the whole spectrum of medical care—including diagnosis, prevention, therapeutic and prognostic care. DX plays a crucial role in this Rx+® business. Click here to learn more.
By striving to implement DX across all areas of the value chain—including R&D, manufacturing, sales, and our Rx+® business—we are proactively developing solutions that maximize patient outcomes and reduce costs across the healthcare industry.
Astellas' definition of VALUE is detailed in the below graphic. Click here to learn more.
 
*Adapted from "What Is Value in HealthCare?" Porter, M.E. (2010). New England Journal of Medicine
 
Realizing highly effective DX strategies throughout our organization
Astellas' DX Vision is to "become a world-class Intelligent Enterprise that accelerates digital transformation to turn innovative science to VALUE for patients." We have identified four levers (sources of value) centered around Digital x Data to realize our DX vision.
Sense (Use sensory devices to collect various types of events as data)
Analyze (Utilize and analyze all data to forecast the future and support bold and accurate decision-making early on)
Automate (Use digital for high quality, fast operations)
Engage (Use a combination of digital and analogue to connect people across time and space)
By combining these four levers with our company's accumulated knowledge of science, we believe we will achieve superior pharmaceutical R&D and acquire competitive superiority.
The type of DX we aspire to implement at Astellas is not one where technology replaces our people. Instead, it is one where digital technology works alongside our employees, complementing each other in areas of mutual strength. For example, digital technologies such as AI and robots will be responsible for collecting and analyzing necessary data and engaging in repetitive tasks. Experts in their respective fields would then take over, utilizing this data to spark ideas that only the human brain is capable of, and inspiring shifts and directional decisions based on strong volition. In other words, our goal is to create an environment in which every employee can play an active role to the fullest for the benefit of patients.
Astellas' Information Systems division promotes business transform by introducing IT and digital technologies to existing operations in the prescription drug (Rx) business. It engages in the continuous renewal of our digital infrastructure, including communication and data utilization.
Alongside our Information Systems division is AIA—the Advanced Informatics & Analytics division. This team of data analysis experts conducts and promotes sophisticated data analysis and utilization of AI, machine learning, and other advanced digital capabilities. These two divisions play a central role in advancing DX at the company-wide level in cooperation with other divisions.
 
Employees in all Astellas' business areas are working together to drive forward DX. Among our wide range of initiatives, we would like to highlight a series of efforts that represent our DX vision.
Astellas DX Strategy Series