Vision loss caused by diseases of the eye affects over 160 million people globally* and can have a devastating long-term impact on quality of life. Many of these diseases have few, or no, effective treatment options.
*Reference:
Data from the WHO Blindness and Visual Impairment fact sheet. Version 8 Oct 2020. 
Data from the Foundation Fighting Blindness 2019 Annual Report.
Our Approach
By taking advantage of next-generation modalities represented by cell therapy and gene therapy for patients with back of the eye diseases at high risk of blindness, we will provide new treatment options to replace, preserve and restore the function of cells critical for vision.
ASP7317, human embryonic stem cell-derived retinal pigment epithelial cells, is our lead program for geographic atrophy secondary to age-related macular degeneration and Stargardt disease in phase 1b clinical trial.
ASP2020, a universal donor cell-derived program, has recently entered into the pipeline. We believe universal donor cell technology is a powerful tool to solve or reduce the problem of immune rejection and to realize the ideal cell transplantation. Our product, Prograf® has been a globally leading drug in the transplantation field, and we have a strong passion for delivering safer transplantation therapy to more patients.
Astellas has the following capabilities:
Creation and manufacturing of high-quality PSC-derived differentiated cells and their development
Clinically applicable Universal Donor Cell technology for rejection-free cell transplantation
Safe gene-editing technology for the creation of the next generation cell therapy
Design, manufacturing and development of AAV-based gene therapy
Preclinical evaluation of cell and gene therapy candidates in the area of ophthalmology
AAV: Adeno-associated virus, GA: Geographic atrophy, AMD: Age-related macular degeneration
Pipeline

Partnering with Astellas
Astellas continuously pursues innovative opportunities, which are cell and gene therapy, and the next-generation modalities/technologies to deliver unique value for the patients. We prefer regenerative approach to achieve function recovery of organs.
Assets and capabilities of interest:
Cell therapy, gene therapy, and new modalities/technologies in the field of ophthalmology and beyond (preclinical and clinical)
Drug candidates aiming at the regeneration of target organ in the field of ophthalmology and beyond (preclinical and clinical)
Technology to enable less-invasive and efficient delivery of drugs into the eye
Technology to improve Chemistry, Manufacturing and Control (CMC) of cell, gene and extracellular vesicle (EV)
Safer and efficient AAV serotypes for subretinal and intravitreous injection
Talent
Talents who have extensive experience in R&D and CMC in cell and gene therapy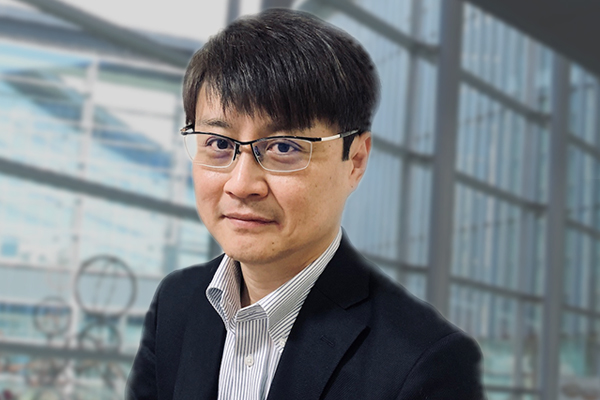 Message from Primary Focus Lead
Jotaro Suzuki, Ph.D
Vice President
Primary Focus Lead, Blindness and Beyond
At Astellas Institute for Regenerative Medicine (AIRM) and Universal Cells, research, development and manufacturing teams are closely collaborating to accelerate the realization of PSC-based cell therapy. Astellas Gene Therapies, Astellas center of excellence of gene therapy, conducts research and development of AAV-based gene therapy. 
Astellas has its core development functions in US, and we are working on the development of innovative drugs by collaborating with various partners around the world. Astellas is strengthening our ability to turn innovative science into VALUE for patients by flexible combination of capabilities existing both inside and outside the company.