Genetic medicines have the potential to be transformative. Genetic deficiencies define almost 7,000 different diseases1 and contribute to the pathophysiology of many common conditions. New technologies to replace or regulate genes safely have advanced rapidly and are now a reality. By targeting disease at the genetic level, we have the potential to develop life-changing therapies for patients who currently have limited or no effective treatment options.
* FAQs About Rare Diseases. Genetic and Rare Diseases Information Center (GARD). Available at https://bit.ly/3bd6lEw. Last accessed March 2022.
Our mission at Astellas, through Primary Focus Genetic Regulation and Astellas Gene Therapies, our Gene Therapy Centre of Excellence, is to discover, develop and deliver meaningful gene-based therapies for patients with genetic diseases. Our principal focus is building a portfolio of adeno-associated virus (AAV)-delivered gene therapies for the treatment of rare neuromuscular and central nervous system (CNS) diseases. We continue to enrich our capabilities and pursue new areas of gene therapy science, working to bring our lead therapies to the clinic and expand our diverse pipeline of potentially life-changing treatments.
 
Our most advanced gene therapy programs are:
AT132: (currently on clinical hold) A gene replacement therapy being investigated for X-linked Myotubular Myopathy (XLMTM), a rare and fatal disease caused by a lack of myotubularin protein in skeletal muscle.
AT845: A gene replacement therapy being investigated for Pompe Disease, a severe progressive neuromuscular condition caused by lack of acid alpha-glucosidase (GAA) enzyme activity leading to accumulation of glycogen in skeletal and cardiac muscle.
Astellas Gene Therapies is developing a pipeline of potentially transformative therapies and building industry-leading manufacturing capabilities.
Partnering with Astellas: new assets, new capabilities and new talent
The rapidly evolving field of gene therapy cannot be navigated alone. We collaborate with world-renowned academic and industry partners to overcome the complex challenges of gene therapy research and development. We continually investigate and assess new partnerships that could enhance our diverse portfolio, as well as those that can offer unique technology or research perspectives to better support patients.
We are actively seeking partnerships that enhance our research-to-Investigational New Drug (IND) application stage portfolio, as well as those that can solve fundamental issues associated with gene therapies, such as novel gene constructs, better delivery vectors and technologies that enable re-administration.
Assets and capabilities of interest:
Novel project concepts and AAV constructs with potential for transformational VALUE to patients
New novel technologies for gene regulation and RNA editing
New efficient viral vectors and delivery technologies
Improved AAV manufacturing processes
Brain delivery for AAV
Technologies to enable AAV re-dosing and treatment of patient with pre-existing immunity
We are also keen to hear from organizations with clinical stage gene therapy programs, who might be interested to partner with Astellas and benefit from our in-house expertise and resources to bring their new medicines to patients.
Talent
Astellas is actively recruiting talent across the gene therapy value chain including research, development, manufacturing and commercialization.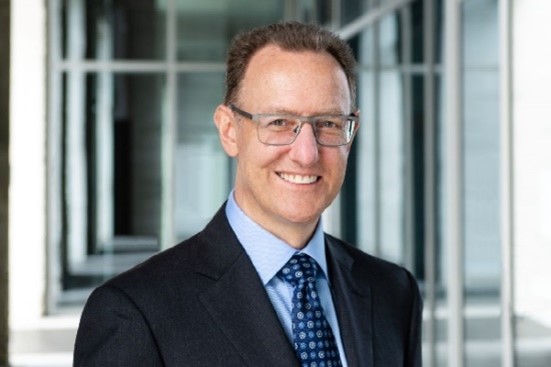 Message from Primary Focus Lead
Richard Wilson
Senior Vice President
Primary Focus Lead, Genetic Regulation
 
At Astellas, our goal is to push the boundaries of what is possible to deliver breakthrough, first-of-their-kind gene therapies with life-changing VALUE for patients across many disease areas. We are fully committed to transforming the outlook for patients with genetic diseases and the people who care for them.
The rapid advancement of AAV-based genetic regulation research and development has made genetic medicines a therapeutic reality for patients around the world. We are at the beginning of an exciting new era in genetic medicine.
In partnership with leading academic and industry collaborators, we intend to become leaders in the research, development, manufacturing and commercialization of AAV-based genetic medicines. We are building a gene therapy powerhouse with global capabilities to deliver for patients in need and to be a partner of choice for innovators in the field. Astellas is committed to progressing our VISION of turning innovative science into VALUE for patients.