Cell-based therapeutics have tremendous potential to satisfy unmet patient needs across a broad range of disease areas. They are also in their earliest stages of use within healthcare systems around the world, in only a handful of diseases. Those two facts put cell therapy at Astellas' sweet spot, turning innovative science into VALUE for patients. There is still so much to explore in terms of both where the science can go and how it can help patients, particularly those for whom no other treatment exists.
Over the last few years, we have acquired and developed the means to create a broad portfolio of different cell types. We collaborate with leading minds in a variety of therapeutic areas to fully explore the potential of cell therapy for treating diseases with high unmet medical need and unlock the VALUE that it can provide to patients. We also work hard to apply the latest technologies to the development of these therapies which allows us to stay at the forefront of breakthroughs in this fast-paced and emerging new field. Our goal is to develop "off-the-shelf" cell-based therapies that can be used in any patient and so we are working at the intersection of cell science and genetic science to develop the cell-based therapies of the future. The field of cell-based therapies truly excites us because we believe through our scientific expertise, we can make a difference for patients.
 
Our leading programs in Cell Therapy
Our most clinically-advanced program is looking at the use of retinal pigmented epithelium cells for improving vision in patients with dry age-related macular degeneration. We also have several other ocular cell types in our portfolio, such as Photoreceptor Cells, Corneal Endothelial Cells and Retinal Ganglion Cells. Our lead asset in the non-ocular space is our human hemangioblast-derived mesenchymal stem cell program, which has the potential to be of use in a wide range of conditions and diseases that involve immune response. This is closely followed by our Vascular Progenitor Cell asset with potential to add value in areas such as chronic limb ischemia and pulmonary hypertension.
Astellas has evolved cell therapy, which is our important modality platform, and the organic application of cell therapy platforms is progressing in multiple primary focus strategies.
Collaborations based on assets, capabilities and talent that we are seeking to build 
We have built expertise in many of the capabilities required to successfully realize the promise of cell-based therapies. Within Research, pluripotent stem cell sourcing, Universal Donor Cell technology, gene editing and differentiation are key to our activities. We then apply expertise in standardization, quality assurance and knowledge of GMP manufacturing, freeze/thaw technology and formulation to move from the lab to manufacturing cells for clinical use. We continue to evolve our capabilities to create and deliver VALUE. We collaborate with partners who have expertise and capabilities complementary to our own in order to accelerate the development of our cell-based therapies.
[Assets and capabilities] 
Immune evasion approaches including universal donor cell and immune cloaking technologies
Genetic engineering approaches for controllable gene expression to enhance maturation and/or therapeutic effects of our cells
Real world evidence and patient omics (genomics, transcriptomics, etc.) data sets in various disease states to help understand areas of highest patient unmet medical need and to identify those who are most likely to respond to our cellular therapies
Automation, cryopreservation, and/or labelling/tracking technologies that can be applied to cellular therapies
[Talents] 
Regulatory and CMC know-how in the development of engineered cellular therapies
Histopathology and preclinical/clinical expertise in various disease areas including retinal degeneration, vascular disease, autoimmune diseases, etc.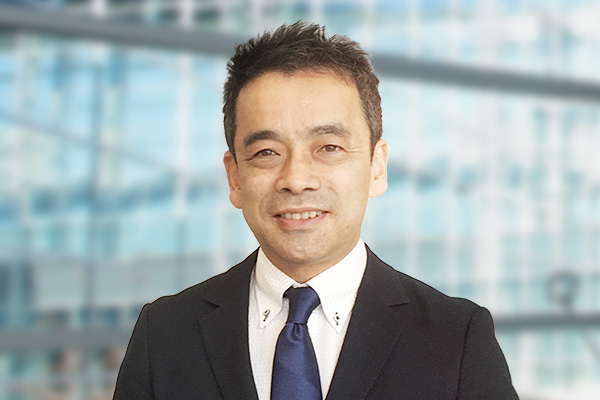 Message from AIRM President
Masahide Goto, Ph.D.
President
Astellas Institute for Regenerative Medicine
Cell therapy has long held great promise for patients with diseases for which there are few treatments or no cures. With recent advances in science, cell therapy is on the verge of becoming a reality for these unmet medical needs. At Astellas, we have made significant investments in building the capabilities, assets, talent, expertise, technology, and targeted portfolio needed to help realize its potential. However, due to the complexity of this field, we still need to solve for some significant scientific and administrative challenges. To overcome them, we need to incorporate cutting-edge science from both our world-class internal team, as well as by developing relationships with outside experts and collaborators in the biopharmaceutical ecosystem. By bringing together these top minds within cell therapy, we believe that we will be able to provide VALUE for patients and their families. If you feel the same, we'd like to hear from you.