At Astellas, we are relentless in our pursuit of scientific progress and in identifying unmet medical needs by monitoring the changes in healthcare from multiple perspectives. We are committed to the realization of greater VALUE by patients and healthcare systems around the world. We achieve this by leveraging our strengths to create innovative new drugs and to find solutions that drive patient access to healthcare and better outcomes.
 

Our Common Definition of VALUE is the Foundation to Realize Our VISION
For Astellas to realize its VISION, we work with a "Common Definition of VALUE" (see graphic below) to clearly communicate and share our aspirations with diverse stakeholders.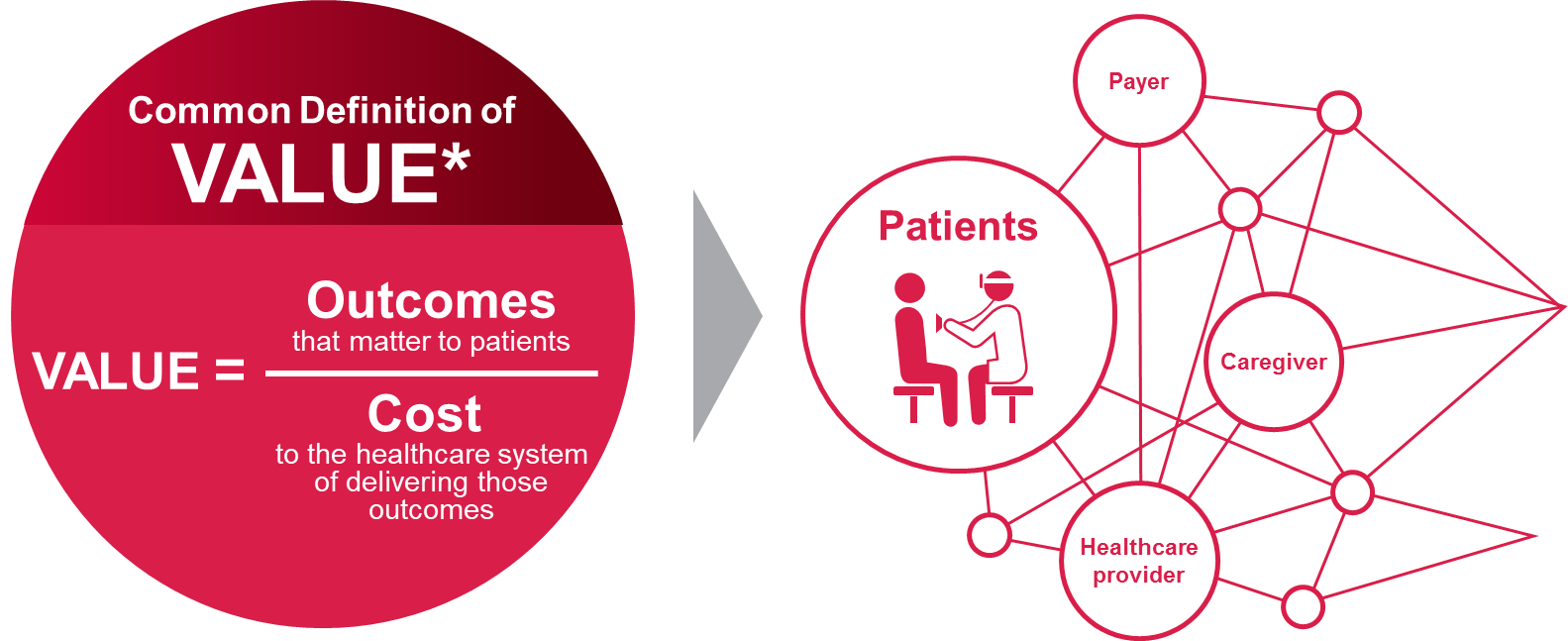 *Adapted from "What Is Value in HealthCare?" Porter, M.E. (2010). New England Journal of Medicine
With "outcomes that matter to patients," Astellas is committed beyond the safety and efficacy of treatments. We seek to understand and optimize our products, and their subsequent use, to maximize improvements in quality of life (QOL) and to minimize the burdens they create.
For "costs to the healthcare system of delivering those outcomes," we are looking at the individual costs borne by the patient, the healthcare costs borne by insurance companies and public institutions, as well as the indirect costs and burdens imposed on the patient's family and care givers. 
For example, if a drug proves effective in treating a disease that has conventionally required surgery, the outcome for the patient will be significant. It will not only lessen the physical burden on the patient, but also the mental and lifestyle burdens generally experienced by patients.
These benefits are not limited to the patients alone. They will ripple out across society, from the patient's families and friends to medical institutions as a whole. With lower hospitalizations and surgeries, these institutions can care for a higher number of patients. Therefore, reducing the denominator in our Common Definition of VALUE equation can affect a positive change across society.
We believe that by placing this concept at the core of our business and adapting it to all divisions and regions, Astellas will be able to make a greater contribution to healthcare.
 
Value Creation Model
This diagram shows how we continue to create long-term VALUE through our business activities and based on our available capital. Please click or tap the diagram to enlarge.