Strengthening Our Strategy to Secure Sustainable Access to Medicines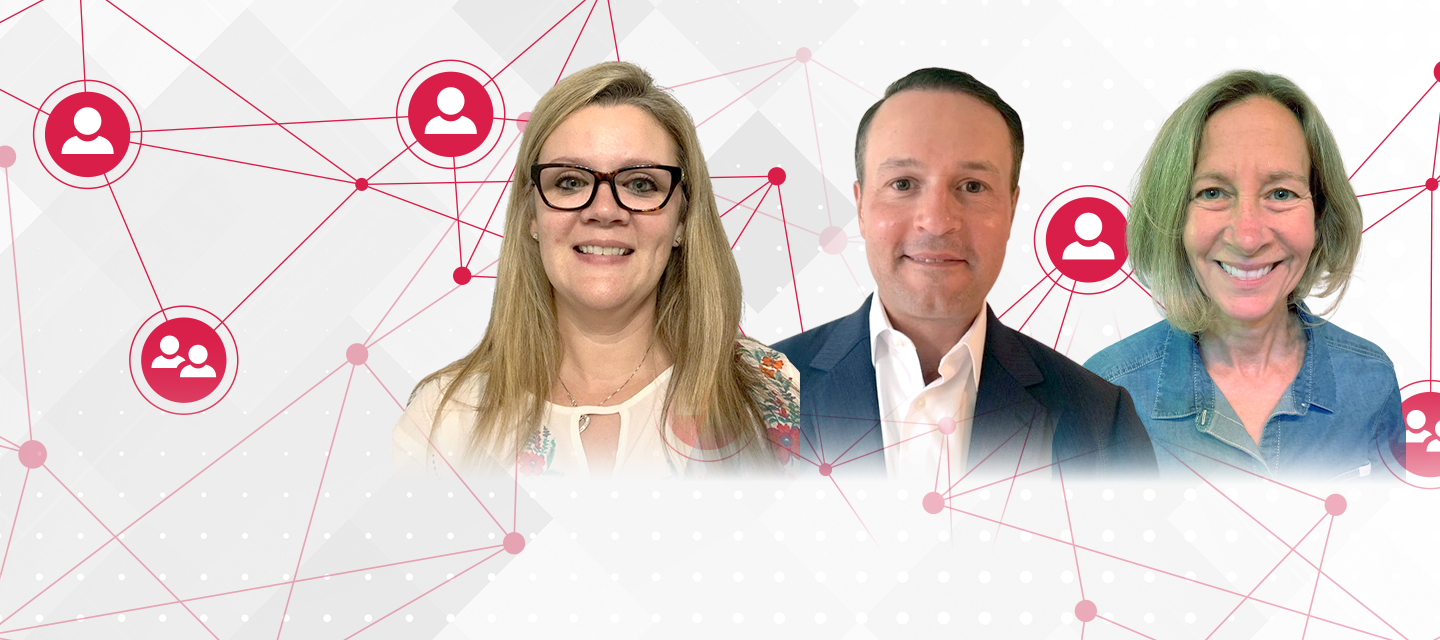 Advances continue to be made in technology and medicine.  However, barriers remain for many people who have difficulty accessing healthcare due to the lack of available treatments, affordability issues and healthcare system challenges. Astellas' overarching Access to Health (ATH) strategy aims to level the playing field and ensure patients, wherever they are in the world, get the medical care they require. 
Astellas' ATH strategy incorporates three core initiatives: (1) Astellas' core business (Rx, Rx+®), (2) Enhancing availability of Astellas products (AtM: Access to Medicine), (3) Collaboration and support for the activities implemented by external partners to improve Access to Health.
This article focuses on the second initiative, enhancing availability of Astellas' products by providing Access to Medicines (AtM), and introduces three core members working on improving AtM to ensure our therapies reach as many patients as possible.
Creating a collaborative coordinated strategy to bridge the gaps
Astellas has always provided much-needed support to address product availability and affordability challenges worldwide. However, in 2019, division leaders acknowledged the need for Astellas to create a unified, comprehensive strategy driving access to medicines throughout the products lifecycle. To this end, they championed a new approach to reach more patient populations with greater speed and efficiency.
Angelique Lewis, Senior Director, Head of Access to Health, Sustainability, explains that Astellas began "looking at everything in totality to develop a holistic, comprehensive model."
To address gaps existing throughout the product lifecycle, the new approach required the utmost coordination and collaboration across different divisions throughout the product lifecycle. To make this happen, Astellas brought all related parties such as Medical & Development and Commercial together to identify best practices that would allow us to meet patient needs in the best fashion at the right time with the right people involved.
After facilitating these discussions, building, and ironing out the strategic details, the team created the AtM Playbook. Resources within the AtM Playbook give product leads and functional experts a full view of AtM options throughout the product lifecycle, ensuring early cross-functional strategic planning.
Ramona Rorig, Director Early Access in Medical & Development Strategy & Operations, is working with the teams conducting early access program and post-trial access program. Tom Fussaro, Senior Director, Policy & Stakeholder Strategy in Global Market Access & Pricing, is working with the teams conducting international pharmacy program (IPP) and international import program (IIP). They detail examples of our key AtM programs from clinical development to post-authorization by regulatory bodies.
Early-access and post-trial access programs—a beacon of hope for patients with life-threatening diseases
While the main purpose of a clinical trial is to assess the safety and efficacy of a new therapy in a controlled environment, providing access to these investigational therapies as they are being studied can also be important. However, Ramona states, "we realize that some patients with life-threatening diseases may not be eligible for clinical trials and may have exhausted their treatment options. This is when early-access programs become important." 
Early access programs enable patients to receive an Astellas investigational therapy outside of the clinical trial setting, upon receipt of a request by a prescribing healthcare professional. Ramona highlights the importance Astellas places on the program: "We established an Early Access department at Astellas in 2020, which shows how seriously the company views the programs and the value they bring in ensuring our products are available at the right time for patients who truly need them." During the first six months of 2022, Astellas provided early access to XTANDI®, XOSPATA® and PADCEV® for over 300 cancer patients in more than 40 countries. Click here to learn more about each product.
Eligibility for clinical trials doesn't necessarily mean that the needs of those undergoing treatment are fully met. The challenges faced by those with life-threatening diseases who have completed Astellas clinical trials prompted Astellas to establish post-trial access programs for XTANDI®, XOSPATA® and PADCEV®. Ramona explains, "It's really important to ensure uninterrupted access until the product is commercially available — and that's the value of a post-trial access program." In the first half of 2022, Astellas contributed to treating about 150 patients in nearly 30 countries through these programs.
International Pharmacy Programs (IPP) & International Import Programs (IIP) —breaking down barriers to facilitate access to medicines
While the timeline of the early and post-trial access programs run until the therapies are commercially available, that doesn't mean that Astellas' support for patients ends here. The company backs up its end-to-end commitment to patient need through further programs aimed at breaking down logistical barriers once the medicines enter the market.
Our IPP provides access for certain Astellas products in countries that permit medicines to be imported and used before the local market grants authorization. This program provides access to appropriate products for life threatening diseases to patients in countries where they are currently not available.
Meanwhile, our IIP helps fulfill a country's demand for medicines after authorization and before reimbursement.
Tom points out that, "once a regulatory body approves a product to be available, there is usually a time lag until reimbursement is granted by the national health system. IIP allows patients to obtain certain qualifying products in that intervening time."
Rising to the challenge to secure sustainable Access to Medicines for future generations
Astellas' AtM programs have built a track record of success, but a constantly shifting healthcare environment makes the future challenging to predict. Ramona explains that one of the main challenges is that "these programs are run because of unsolicited requests for access. So, in many cases, we can't always predict where the requests will come from and when."
However, Astellas is committed to rising to the challenge to ensure the sustainability of its programs. The company is forming an AtM Operational Oversight Committee to bring together leads from each access program to ensure training is provided, processes are kept up to date, and proper reporting occurs. And while streamlined processes and cross-functional logistics are vital, the passion and dedication of the Astellas team will bring about success; as Angelique concludes, "what you will find at Astellas is a team truly committed to bringing access to health for patients. As the most important materiality for both of society and Astellas, we will contribute to improve ATH as One Astellas"
---
Related Story
A New Materiality Matrix as a Compass to Direct our Business
Read more