To free patients from the fear of vision loss and offer hope for recovery of lost sight.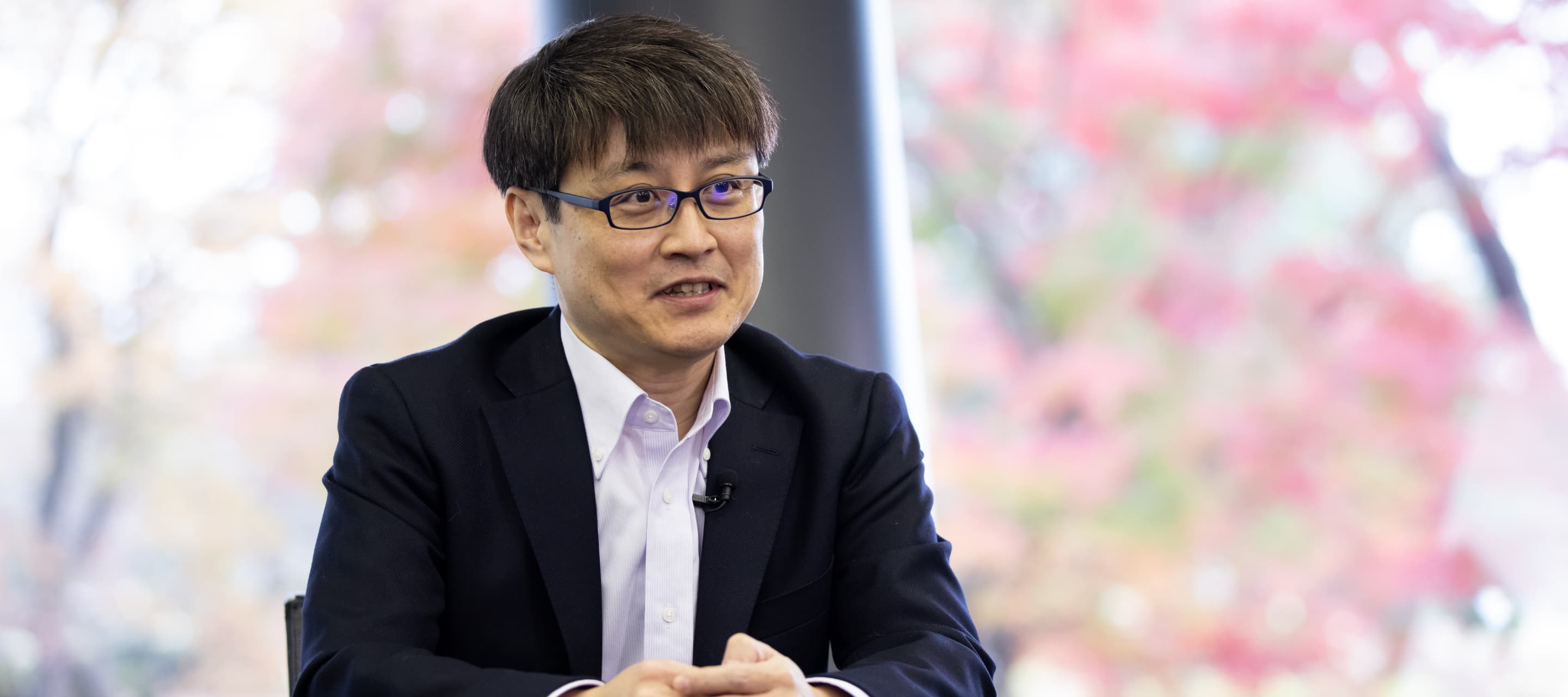 Primary Focus Blindness & Regeneration
-Chapter 1 Primary Focus Lead-
Jotaro Suzuki is working on developing cell therapy* and gene therapy in the field of ophthalmology. 
His interest in this field began in 2007. Starting this year, he had the opportunity to study in the United States for two years, and knocked on the door of the Salk Institute, which was a mecca of regeneration research. Reflecting back on that time he said, "There, I read a paper on human iPS cell generation by Professor Shinya Yamanaka of Kyoto University, and I went ahead and tried to create iPS cells. I still vividly remember the excitement when I looked under a microscope at the first iPS cells I created with my own hands. From there, I immersed myself in basic research on pluripotent stem cells."
Exploring state-of-the-art drug discovery research opportunities.
"After returning to Japan, I engaged in the research of antibody drugs. The turning point in my career was in 2012 when Frontier Disease Research was launched by the Astellas Drug Discovery Research division. Frontier Disease Research envisioned opportunities for new drugs that can meet unmet medical needs without being confined to Astellas' focused disease areas for research. Up to that time, Astellas had been concentrating its resources on specific disease areas such as organ transplantation and urology. However, it was becoming increasingly difficult to continue drug discovery within such a limited area."
"Frontier Disease Research was engaged in activities to explore new opportunities to discover drugs for a variety of diseases that still had high unmet medical needs from the perspective of patients and physicians. I strongly endorsed this vision and decided to participate in this initiative. One of the areas that really fascinated me during this initiative was gene therapy."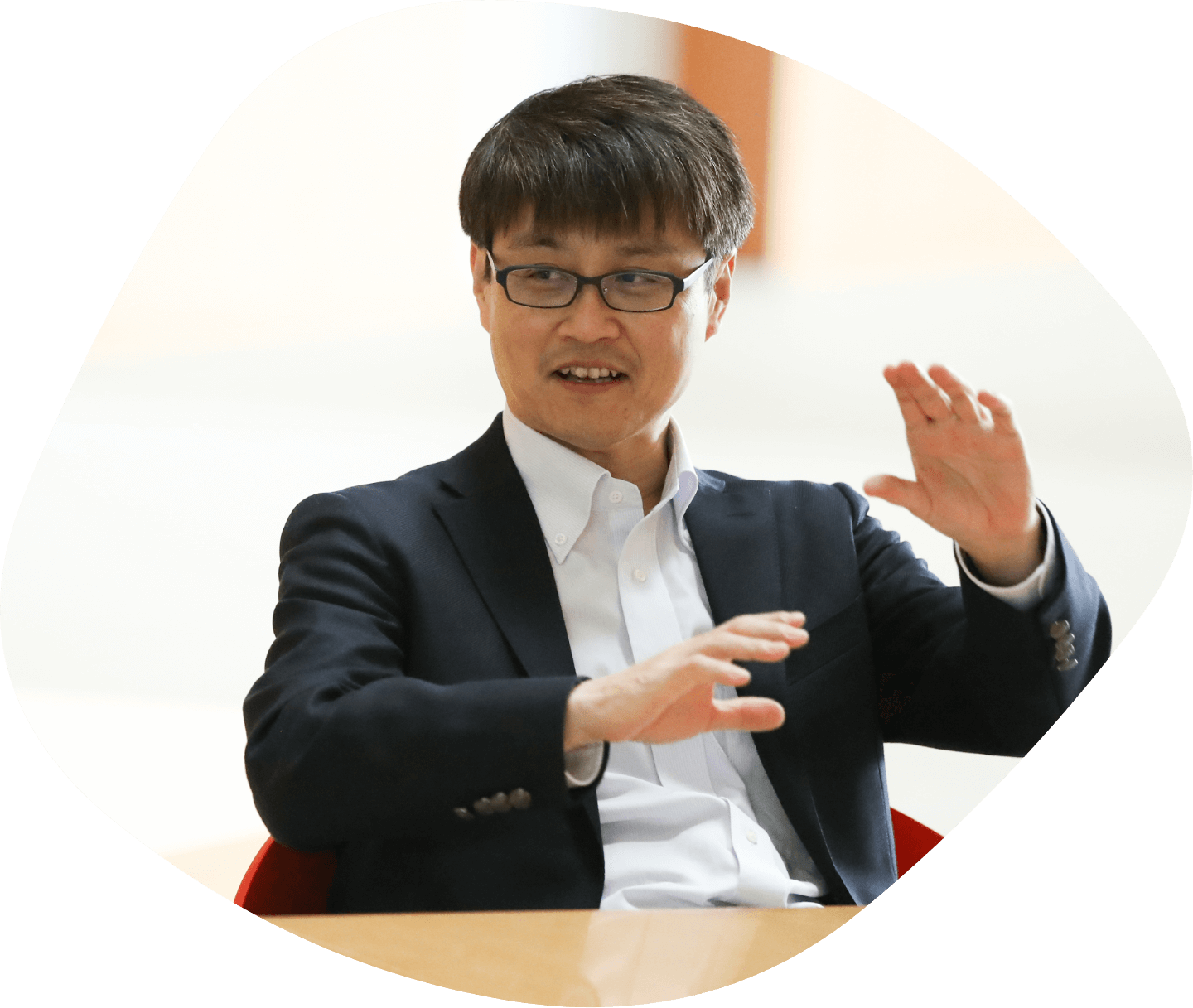 Providing innovative medical solutions that only Astellas can offer.
"In recent years, medical advances have made it possible to develop better treatments in the field of ophthalmology. However, our current treatment options are still limited in terms of restoring vision, and there are many ophthalmic diseases without treatments. As society matures, the population ages, and you see an increase in the elderly losing their visions too. There is no doubt that vision is an especially important sense among the five senses of vision, hearing, touch, taste, and smell. There are high unmet medical needs for treatment of blinding diseases that significantly impair quality of life. However, it is not easy to recover vision loss caused by damage to the cells that play a vital role in visual function."
"Our goal is to combine next-generation modalities of cell therapy and gene therapy with the biology of regeneration to develop drugs that cure diseases leading to blindness. We would like to demonstrate that we can deliver unique value through our efforts in the field of ophthalmology. Our mission is to free patients with serious conditions from the fear of vision loss and offer hope for recovery of lost sight. Astellas aims to be a company trusted around the world by providing state-of-the-art treatment options that only Astellas can provide."
Primary Focus Blindness & Regeneration
-Chapter 2 Programs-

Pursuing unexplored areas of technology, cell therapy, and gene therapy.
Based on our Focus Area approach, we concentrate our R&D investments on Primary Focus, and work to develop innovative treatments. One of the projects we are working on is Primary Focus Blindness & Regeneration. (Please refer to the Focus Area Approach page for Primary Focus.)  
In this Primary Focus, our goal is to develop drugs that cure diseases that may lead to blindness. We accomplish this by combining next-generation modalities of cell therapy and gene therapy with the biology of regeneration.
There were many hurdles to overcome in the unexplored areas of technology, such as cell therapy and gene therapy. The production of gene therapy drugs is one example. Having large quantity production capability for systemic administration is necessary. However, only a smaller quantity is needed for topical administration to the eye. Another challenge would be rejection. Cell and gene therapy are foreign substances that the human body may reject. The eye is an immune-privileged organ that is less prone to rejection. We analyzed cell and gene therapy from various perspectives and selected the field of ophthalmology as a new area of challenge for cell therapy and gene therapy.
We started up joint research projects with our partners in gene therapy research, such as the Harvard Medical School and Clino Corporation. In addition, we acquired Ocata Therapeutics, Inc., a world leader in ophthalmology cell therapy. The pieces of the puzzle, required for our research and development, were rapidly coming together.
Programs targeting age-related macular degeneration, glaucoma, and retinitis pigmentosa.
The programs we are working on mainly target age-related macular degeneration, glaucoma, and retinitis pigmentosa. There are either no treatments that have been developed for these medical conditions, or the efficacy of current treatments remains very limited even with treatments that have already been developed and approved. 
There are two lead programs on cell therapy and gene therapy. Both programs have the potential to help patients regain vision.
The first one is ASP7317, a retinal pigment epithelial cell program developed by Astellas Institute for Regenerative Medicine, a center for research and development of regenerative medicine and cell therapy. We aim to restore and maintain vision by replacing retinal pigment epithelial cells lost in age-related macular degeneration and other diseases with new cells generated from pluripotent stem cells. 
The second one is ASP1361, an adeno-associated viral gene therapy program that incorporates optogenetics technology. A patient's vision has the potential to be restored by delivering a gene that activates neuronal cells in response to light. 
Our strategy is to build the capabilities that we need as we develop these two lead programs and create a series of innovative follow-on programs. Unlike conventional small-molecule drugs and antibodies, cell-based medicine has the potential to treat a wide range of diseases due to its multifunctionality. However, cell therapy is composed of living cells, and research, development and production require unique know-how. We believe that by around 2030, cell therapy originated from pluripotent stem cells will become widespread, development of next-generation cell therapies that combine gene editing technologies will advance, and a business model for cell therapy will be established. In the future, Astellas plans to combine cell therapy and gene editing technologies to create a new category of next-generation drugs, not only in the field of ophthalmology, but also in a wide variety of diseases.
 
Enabling cell therapy with minimal immune rejection.
When cells or organs are transplanted into a patient, the immune response can cause the transplanted cells or organs to be eliminated from the body through rejection. Strong immunosuppressants have been used to control these reactions thus far. Astellas has researched and developed PROGRAF®, a drug that prevents rejection, and has accumulated a great deal of expertise in organ transplantation.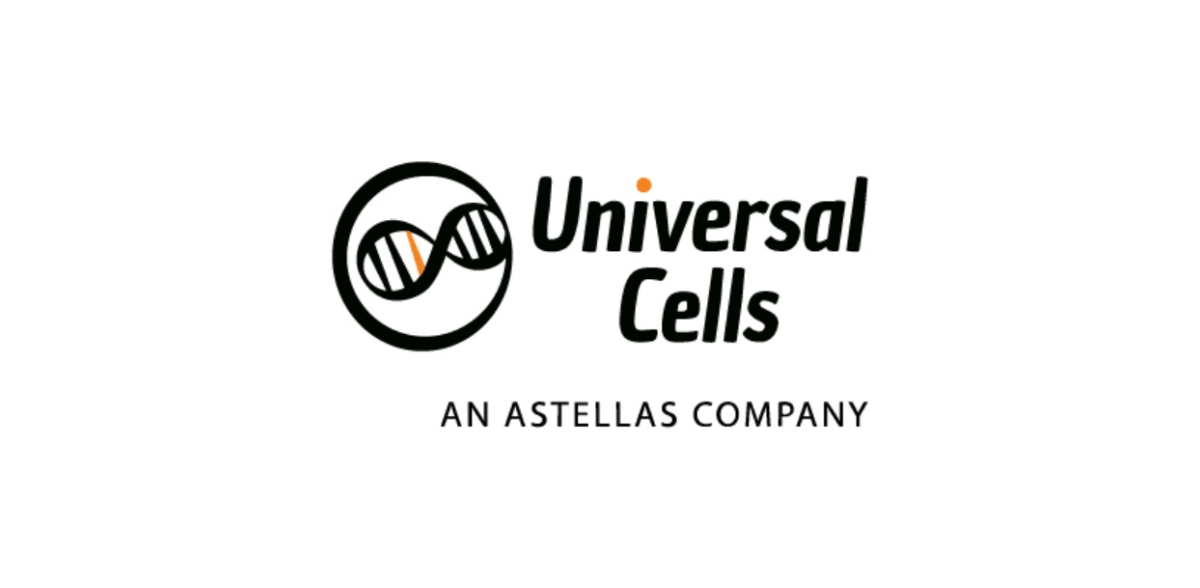 Universal Cells, which became a member of the Astellas Group in 2018, owns unique universal donor cell technology that uses pluripotent stem cells. We are aiming to enable cell therapy with minimal immune rejection by using pluripotent stem cells in which universal donor cell technology has been applied. We also think that there will be no need for immune rejection-causing Human Leukocyte Antigen (HLA) matching. We will continue to work to overcome the major issues involved in transplant medicine and deliver safe and efficacious cell therapy to as many patients as possible. 
*cell therapy: A treatment that aims to restore biological functions by injecting or transplanting human cells. By using the multifunctional properties of these cells, high therapeutic efficacy that cannot be achieved by existing drug therapies are anticipated.