Corporate Strategic Plan 2021—dedicated to realization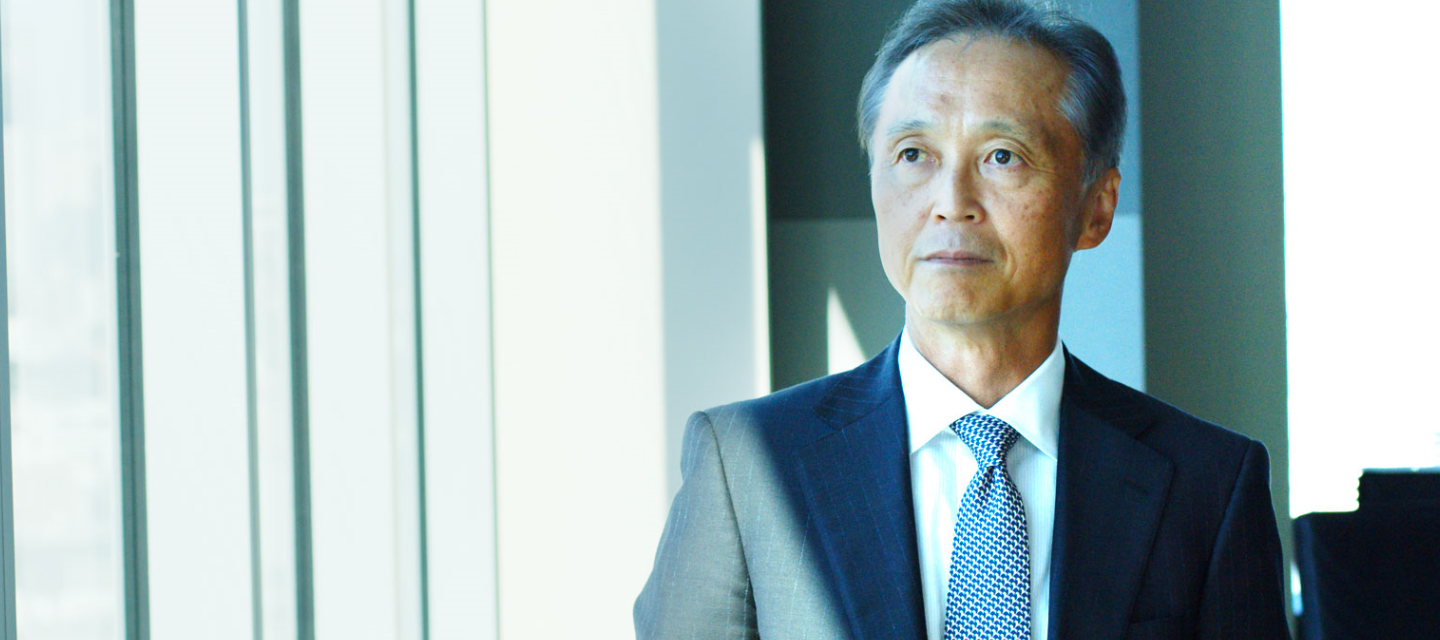 Astellas' Corporate Strategic Plan 2021 (CSP2021) is charged with realizing the company's VISION of standing "on the forefront of healthcare change to turn innovative science into VALUE for patients." The plan shines a spotlight on Astellas' most important task for the next five years leading up to 2025—to ensure the company builds upon its current foundations and achieves results. Kenji Yasukawa, Ph.D., President and CEO*, explains his motivation to successfully execute CSP2021 and deliver the strategies by utilizing Astellas' strengths.

*Current Representative Director, Chairman of the Board
CSP2018—breaking away from our conventional business model
It is essential that CSP2021 builds on the solid foundations we have put in place over the last three years and leads to results. These foundations are a result of CSP2018, the corporate strategic plan Astellas announced when I took over as CEO. CSP2018 was a major turning point for us as it implemented a drastically different business model that we had conceived and conducted feasibility testing on throughout the 2010s.
In 2011, when I was Vice President of Product & Portfolio Strategy, I was tasked with putting together a 10-year forecast for the company. While creating the forecast, I realized the limitations of the  business model at that time, which was focused on the continuous production of new drugs in relatively narrow disease areas. I sensed that without a major overhaul, Astellas would be facing a fundamental decline in R&D productivity. Drug discovery takes many years, and patents for drugs already on the market eventually expire. These facts meant we had to implement urgent reforms before it was too late, to free ourselves from a business model centered on specific disease areas such as urology, immunosuppressants, oncology, among others.
These challenging circumstances led to the creation of what would become a fundamental business model shift—the Focus Area Approach. Rather than deciding upon a specific disease area and initiating R&D, the Focus Area Approach first identifies a drug target (biology) which expresses clear relation to the root cause of the disease. The target, a biology in which we have built experience,  may be a specific protein, enzyme, cell, or gene. Once identified, an optimal therapeutic modality is selected to modify or regulate the target. Through this approach, we can identify diseases where the combination of biology and modality are likely to show the most efficacy, while also taking into account diseases that have high unmet medical needs for 15–20 years to come and the feasibility of clinical development. Since around 2015, Astellas has progressively increased the allocation of management resources to the Focus Area Approach.
After this gradual build-up, the Focus Area Approach came to the forefront as the centerpiece of CSP2018. From this point, I prioritized the investment of management resources into R&D aligned with the principles of the approach. Looking back over the past three years, it is clear we made the right decision in shifting our business model because it has enabled us to turn scientific advances into innovative treatments for the future and subsequently offer patients real value.
Click here to access CSP2018.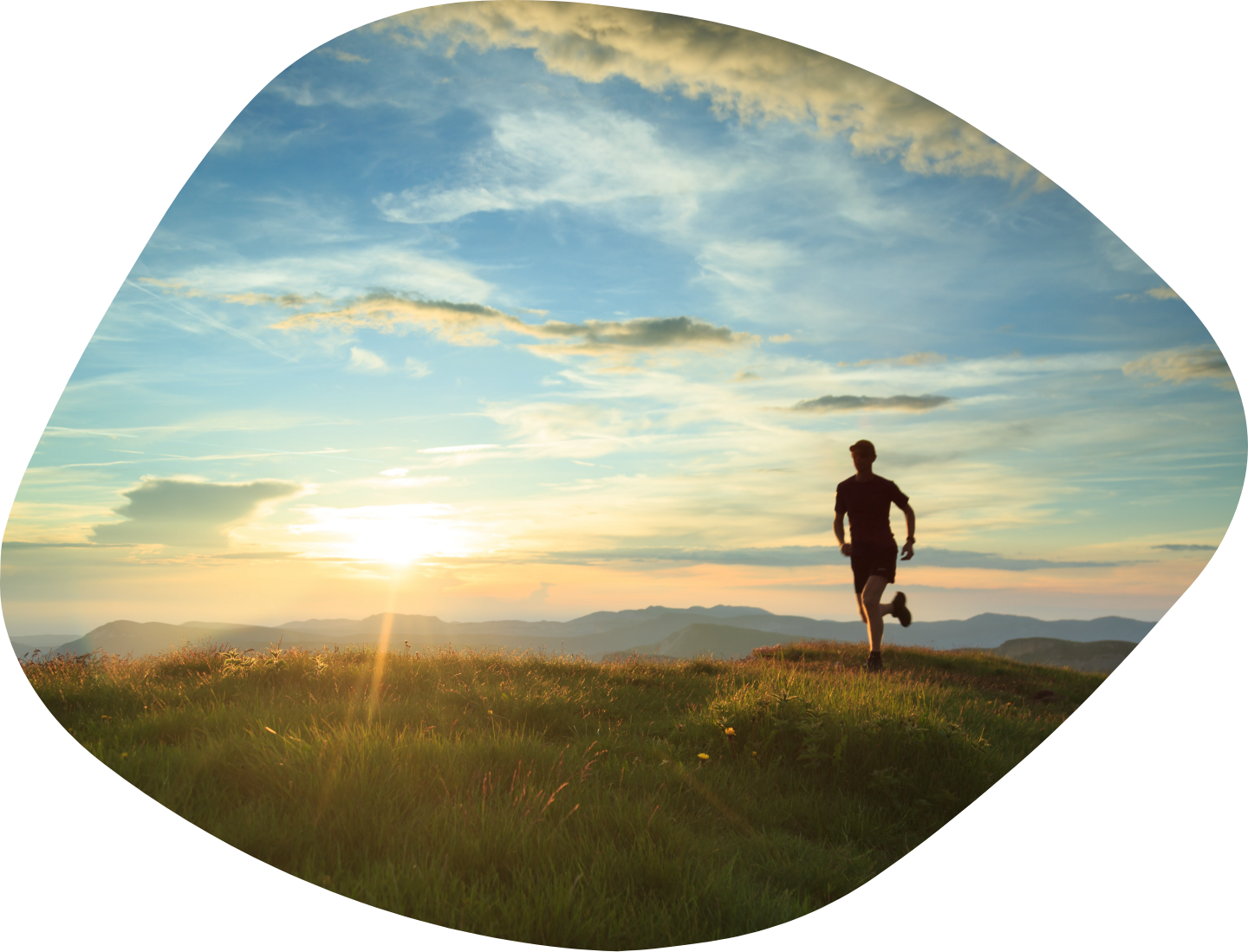 CSP2021—realizing results through "execution"
As we head toward 2025, CSP2021 builds on the foundations we have already put in place, while also working toward achieving steady growth by accomplishing three types of goals.
The "Strategic Goals" were designed to clearly identify our priorities and to align our activities and choices. "Organizational Health Goals" aim to create a work environment conducive to innovation and where we can execute strategies that ensure our success. "Performance Goals" show the results that can be achieved through the implementation of CSP2021, while placing particular attention to enhancing our corporate value.
 
Click here for further details on the three goals.
 
Utilizing Astellas' strengths—the key to progress
We understand that achieving the goals of CSP2021 will be a challenge and that the dedication and concerted efforts of each internal division will be paramount to our success. To this end, we are implementing various reforms in each division, from R&D, pharmaceutical technology, commercial , and human resources.
Our underlying philosophy in drug discovery research is that innovation is impossible without exploring outside our own laboratories and expanding our horizons. Based on this firm belief, we have implemented a "3B Strategy" where "3B" stands for "Best Science," "Best Talent," and "Best Place." We endeavor to create innovative new drugs based on cutting-edge "Best Science" by seeking out the best people in their respective fields to carry out research in the best places and environments. We have also introduced an agile drug discovery operation modeled on bio-venture companies. This means we do not  form groups for each research function (such as pharmacology, pharmacokinetics, and safety). Instead, we create groups based on the biology or modality/technology that forms the target for our drug discovery research. The result is an autonomous and flexible organization where members with strengths in these research areas can work together to quickly advance promising new drug candidates to the next research and clinical stages.
Clinical development involves many steps, from developing and executing clinical trial strategies and plans, to carrying out the appropriate discussions with regulatory bodies prior to commercialization. Within this process, we aim to accelerate agility and project efficiency through simultaneous global development in the U.S., Europe, Japan, and Asia. Another important step is to ensure we are meeting both the requirements of regulatory bodies in each country and the needs of our patients. Alongside providing the appropriate data on drug performance and characteristics to each regulatory body, we conduct surveys and hearings with patient groups to acquire quality of life (QOL) data related to patient treatment. To further enhance our patient-centric approach, we also collate real-world data, such as treatment process and medication status, to consider indications and select optimal dosage forms.
Astellas has been accumulating its own, in-house proprietary pharmaceutical technology from non-clinical and clinical stages to the manufacturing of commercial drugs. These capabilities include new modalities, such as cell and gene therapies. As of September 2021, Astellas is constructing new manufacturing lines for aseptic antibody drug products at Yaizu Technology Center in Japan.  Meanwhile, in the U.S., a new facility capable of handling cell therapy programs from R&D to commercial production was completed in 2020 and is now in operation. A large-scale plant for supplying active pharmaceutical ingredients (API) for gene therapy programs from clinical trials to commercial use is also under construction in the U.S. and is scheduled to begin operating in the near future.
Our Commercial teams have been reorganized to strengthen our ability to formulate and execute strategic planning for key strategic products. Before 2019, our commercial teams were regionally independent. However, the restructured teams are now presided over by leaders who oversee global products. This new leadership style enables us to more accurately reflect the needs of key markets in our products, and to strengthen collaboration with medical and development divisions.
Finally, human resources. Our motto regarding our human resources is "the right person in the right place." We appoint the most suitable person regardless of nationality, gender, or age, especially for positions in global operations that carry a certain level of responsibility. All employees are encouraged to consider their careers from a broader perspective and can run for any position they are interested in it.
Combining a global network and excellent eyes for effective external partnerships
We believe in never standing still and are constantly searching for opportunities to create innovation and to meet unmet medical needs. To achieve this, we work actively to incorporate superior capabilities from outside the company.
We do not enter into new alliances or engage in acquisitions for the mere purpose of expanding our operational scale. We first analyze our processes, from the initial stages to the product launch, looking for any potential weak links. If we discover any lacking capabilities in the targeted R&D areas we are focusing on, we will consider either waiting for internal growth or engaging in an external alliance to help us meet our targets. If the process necessitates external support, we form strategic alliances with partners whose assets, capabilities, and/or human resources can supplement our deficiencies.
I'm proud to say that after years of experience, we have sharpened our ability to find the perfect fit, and our judgment capabilities have become one of Astellas' core strengths. Our broad global network covering Japan, the U.S., and Europe incorporates various research institutes, making us well-positioned to form strategic and flexible alliances with excellent partners.

Partnerships are essential to multiply each other's expertise and best practices. For example, in the fields of cell and gene therapies, many challenges remain in terms of technology and quality. Therefore, partnerships which can expand capabilities to become greater than the sum of their parts are key in tackling the challenges of these complex modalities.
However, building effective partnerships is a challenge in itself, and Astellas needs to enhance our capabilities to be recognized as an attractive company to partner with. This element will be key to our future business success.
To this end, we will be implementing research organizational changes in October 2021. Under the leadership of the Chief Scientific Officer (CScO), we will transform function-based structure into a new model where individual drug discovery teams consisting of members from various functions will work autonomously to create innovative drugs. Through this new research organization, we aim to maximize synergy between departments at the research stage.
A shift from symptomatic treatments to fundamental cures
Conventional medicines generally act as countermeasures that improve a patient's symptoms rather than provide a fundamental cure. This means patients have to undergo periods of continuous use, and for some, have to depend on drugs their whole lives. Astellas aims to pivot away from symptomatic treatments to offer patients fundamental cures that tackle the root cause of the disease with single or several doses.
In recent years, we have been focusing on new modalities, including cell therapy and gene therapy. Our aim is that through these modalities, we can develop new treatment that will provide a fundamental cure for disease areas for which currently no treatment exists or for which existing treatment methods are insufficient.
Projects stemming from the Focus Area Approach are steadily advancing and are showing great promise. For example, we are seeing signs of success in exploring new treatment for curing cancer where no effective treatment currently exists. We are also making advancements in the field of cell therapy where eye cells lost to retinal degeneration could be replaced. And we are also progressing in gene therapy, where inborn genetic defects and mutations could be restored to a "normal" state via the use of non-pathogenic viruses.
Fundamental cures have the power to liberate patients from their diseases. They not only make patients healthier but open the door to significant lifestyle changes. The positive effects of these cures are not limited to the patient. They ripple out to patients' families and caregivers who can discover newfound freedom. Society also benefits due to the reduced burden on medical facilities. At Astellas, we are determined to make such a future a reality.
Our VISION at Astellas is to stand "on the forefront of healthcare change to turn innovative science into VALUE for patients." CSP2021 highlights our commitment to this VISION and successful execution of the strategies will bring us closer to realizing this aim. As we head toward our next milestone in 2025, we will continue to channel our energies into providing faster and more efficient value for all.