Cell therapy—unlocking groundbreaking potential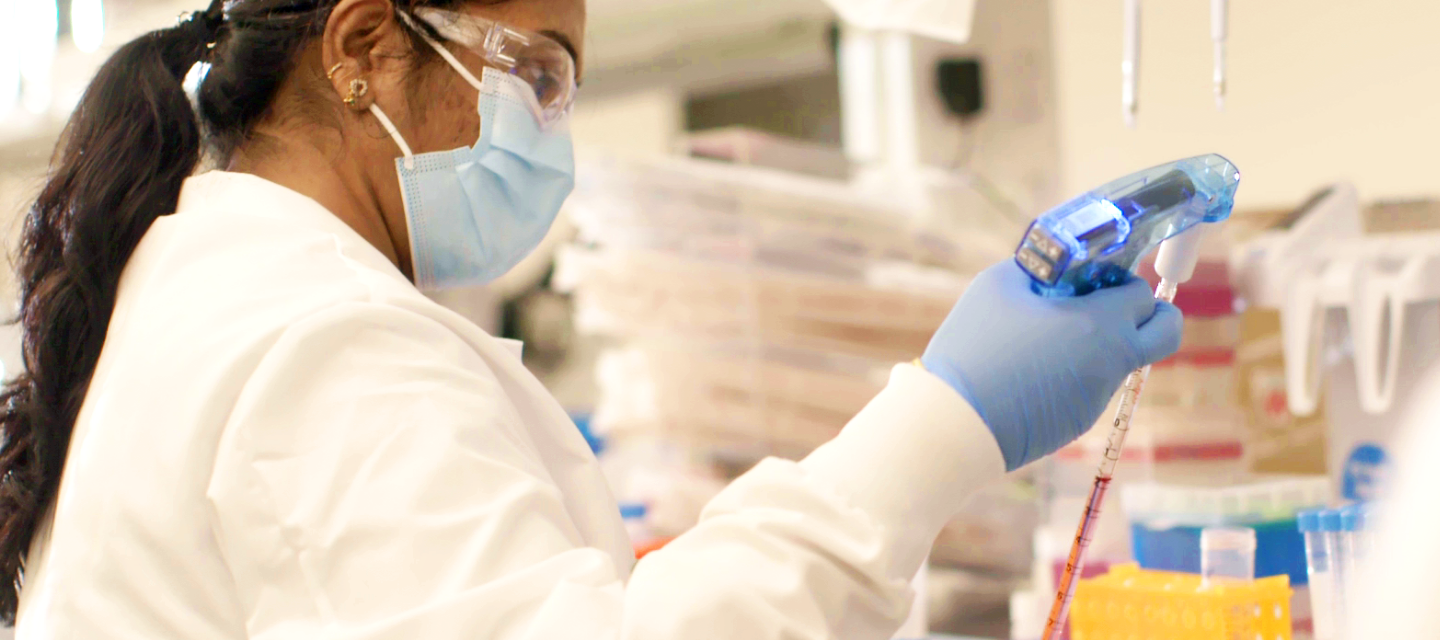 Expectations are growing worldwide for discoveries that will harness the tremendous potential of cell therapy. As multiple companies and research institutes focus on this task, Astellas is making significant strides toward its application.
Our company's cell therapy approach is centered on research into treatments that utilize allogenic pluripotent stem cell (PSC*)-derived differentiated cells. These cells are suited to commercialization because they can be mass-produced, made available off-the-shelf and generally at a lower cost than autologous cell therapies. We are currently conducting a clinical trial in the field of ophthalmology and working to further strengthen our development pipeline that focuses on areas with high unmet medical needs such as autoimmune diseases, cardiovascular diseases and cancer.
*PSC—abbreviation for pluripotent stem cell.
Product to patient—more accessible cell therapy treatment options
The year 2030 will be a major point on our development timeline. We believe there will be significant market expansion around this time as the range of diseases and conditions treatable by cell therapy expands, and off-the-shelf products become widely sold, making treatment accessible to many patients. With the global market estimated to grow to 12 trillion yen in 2030, and 38 trillion yen in 2050*1, we expect competition toward commercialization to intensify.
With this in mind, we have consolidated our cell therapy R&D base at the Astellas Institute for Regenerative Medicine (AIRM) in the greater Boston area, Massachusetts, US. The President of the institute, Masahide Goto Ph.D., explains Astellas' unique and innovative activities:
"The approach we are taking, focusing on treatments that use allogenic PSC-derived differentiated cells, is a challenging one. However, compared with autologous pluripotent stem cells—which are cells that are taken from the patients themselves, multiplied externally, and then returned to the body—allogenic PSC-derived differentiated cells can enable treatment in extremely short-term periods, and respond to a broad variety of needs."
Goto points out one of the challenges Astellas faces: allogenic PSC-derived differentiated cells face the issue of immune rejection, and that new hurdles appear as you progress down the production value chain—from experiments carried out in artificial environments to animal, animal to human, and then to mass production. However, he continues to highlight the strength that can be found in partnership. "Through the formation of appropriate partnerships, and other initiatives, we have overcome many issues."
AIRM is currently focused on expanding our robust base of basic stem cell technologies, progressing our enriched pipeline of safety- and quality-assured pluripotent stem cells, refining our efficient differentiation protocols for desired cell types, and utilizing technology to avoid immune rejection. 
The Institute is also proceeding smoothly with a Good Manufacturing Practice (GMP) level of production, developing capabilities for mass production, and constructing an efficient logistics system.
Astellas is utilizing its strength in the diverse manufacturing technology of drug products to place the company in an advantageous position. We have made significant progress in developing internal practices for using our technology in cell manufacturing. These efforts will contribute to increasing the number of patient treatment facilities by facilitating drug management, as well as addressing logistical issues such as transportation.
*1 The Ministry of Economy, Trade and Industry "Outline of the Multi-task Program for the Development of Fundamental Technologies for the Industrialization of Regenerative Medicine and Gene Therapy."
Cell therapy: tackling the five main challenges
 
*iPSC—Induced pluripotent stem cell, ESC—Embryonic stem cells.
Leading the way in the field of ophthalmology—clinical trials in progress
Astellas is conducting a clinical trial in the field of ophthalmology in a retinal pigment epithelial cell program for treating geographic atrophy secondary to age-related macular degeneration. We are also progressing multiple pipeline assets for glaucoma, retinitis pigmentosa, and other eye diseases. Beyond ophthalmology, we are investigating cell-based therapies in fields including angioblast-derived mesenchymal stem cell for treatment of autoimmune disorders like Crohn's disease, and vascular progenitor cells for critical limb ischemia and various cell types for use in cancer.
Goto explains there are many reasons behind the initial focus on ophthalmology, including the many advantages in terms of quality assurance and logistics—the eyes are directly accessible, and cells can be easily administered without general anesthesia. Since the eyes are smaller compared with other organs, they require a smaller number of cells.
Goto again highlights the decisive steps that Astellas has taken in the cell therapy area. "A big factor in why Astellas has been able to lead a clinical trial in the field of ophthalmology is due to the acquisition of US biotechnology company Ocata Therapeutics in 2016. With Ocata within the Astellas fold, we could acquire the company's leading clinical programs. At the time, Ocata was an organization of a little over 30 people with many research achievements in stem cell differentiation induction research, and those techniques are being greatly utilized in our company's clinical trial. Furthermore, the presence of Ocata's Dr. Robert Lanza is considerable. He is regarded as one of the world's top scientists in the field of cell therapy and has led our science as the Chief Scientific Officer of AIRM by February 2022.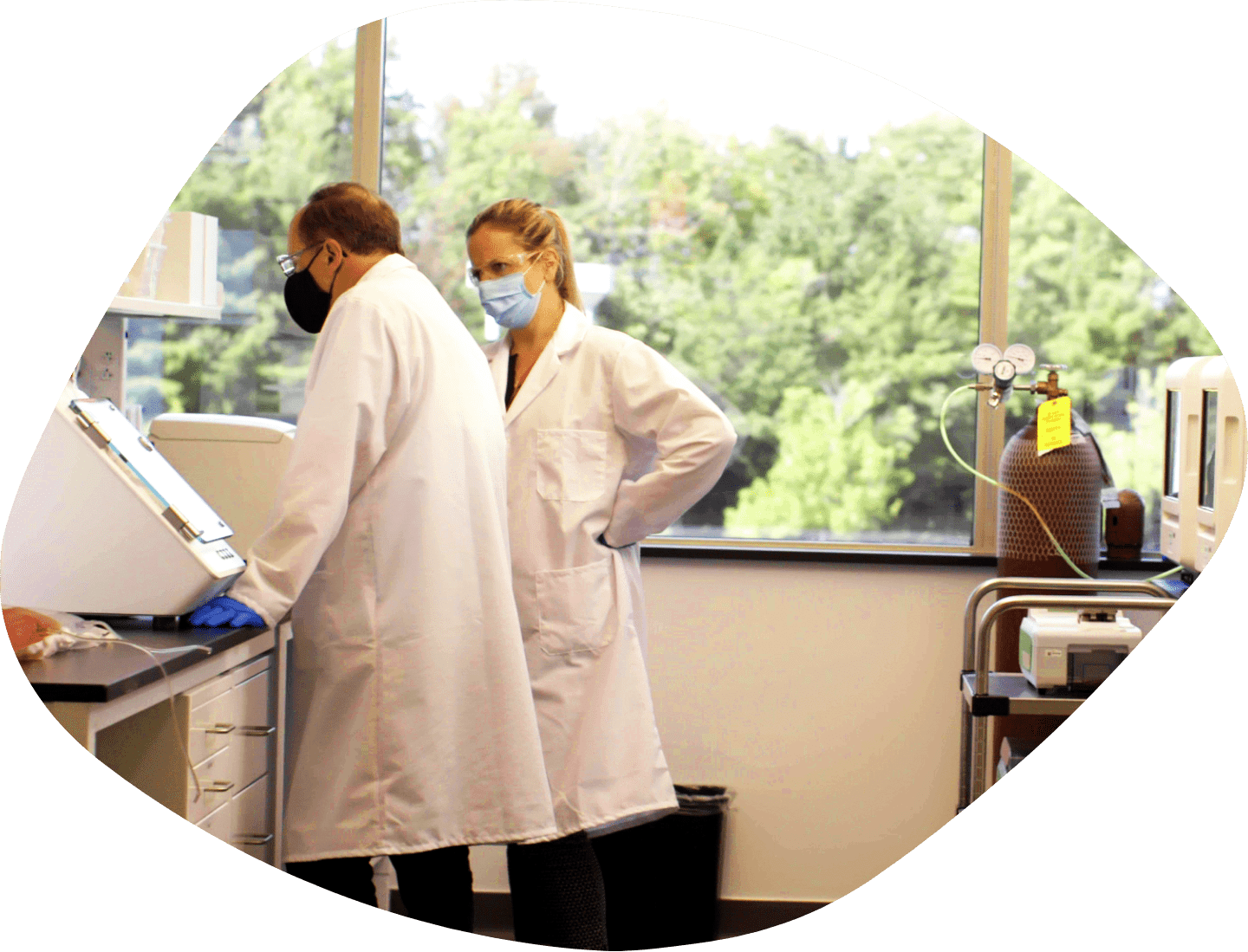 Centers of innovation—applying the abilities of talented personnel at our research base
In January 2020, the new AIRM facility was completed near Boston. With a total floor space of 24,000 square meters, it is an expansive cutting-edge base that enables cell therapy research, clinical development, and GMP production. While it is an impressive building, it is the hard work of our talented team here that is driving forward innovation. The diverse team that works in the facility perform a range of roles but are united in their ambition to unlock the potential of cell therapy and meet the needs of many patients around the globe.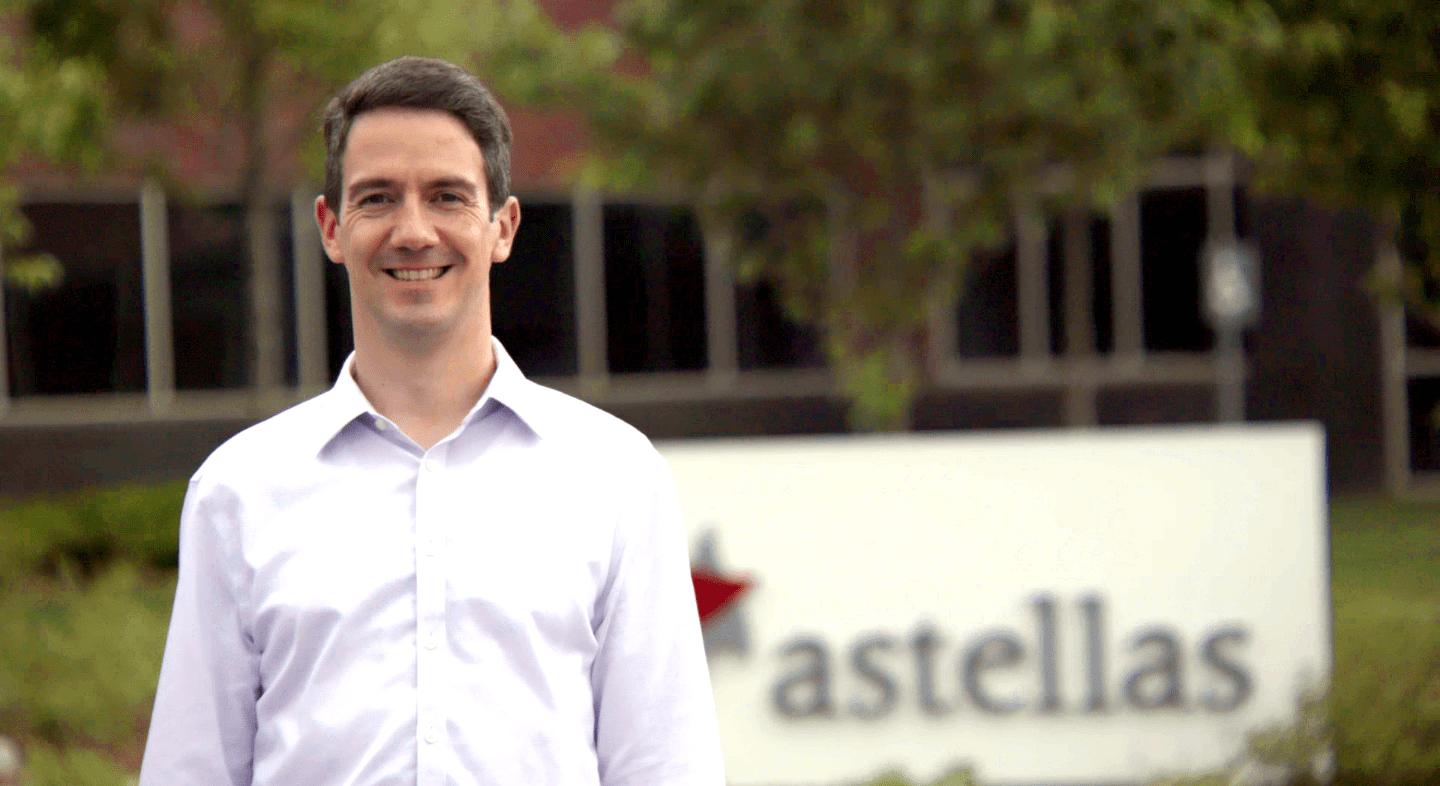 "AIRM has world-class scientists in cell therapy and related fields, collaborating with world-class research partners and a world-class facility for conducting our research and manufacturing activities. This means we have many of the capabilities that are essential to do cutting-edge research in cell therapies and beyond, including pluripotent stem cell sourcing, gene-editing and cell type differentiation. Through my operations role, I aim to support the Research Team so that they can fulfill their objectives smoothly and safely and pursue innovative science that will deliver value to patients in the future, making AIRM a partner of choice for external collaborators."
Richard Cassidy
Head of Operations & Commercialization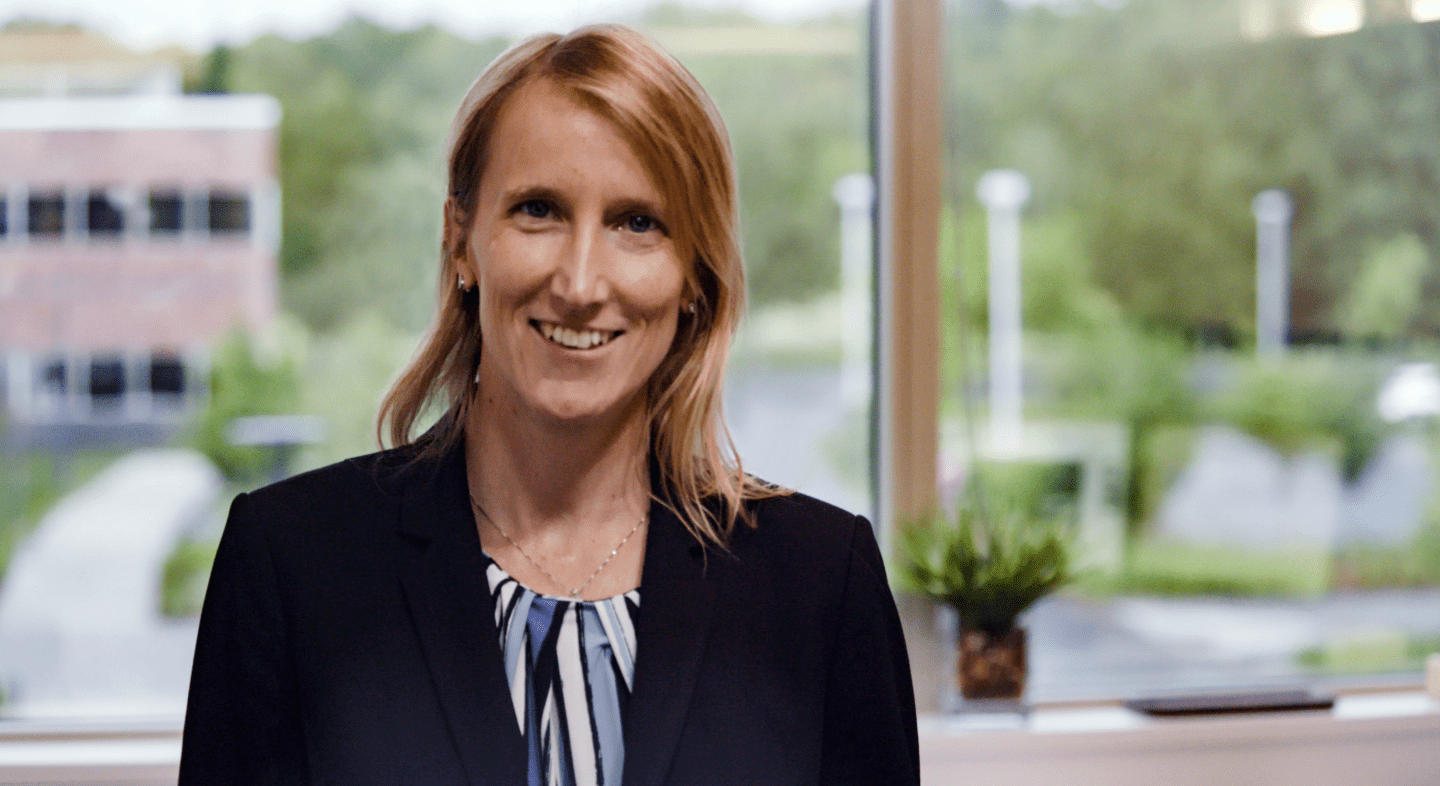 My current role at AIRM involves the strategic planning of pipeline programs as well as managing teams of scientists involved in regenerative medicine research and early product development. AIRM is working in an environment that blends the innovation of a small biotech company with the global infrastructure, resources, and backing of a larger pharma company. This enables us to see our products through from early-stage creation and collaboration to IND filing, clinical trials, and commercial launch. Through my role in Cell Therapy Research, I aim to help Astellas realize the amazing potential of pluripotent stem cell-based therapies to bring value to patients with high unmet medical needs.
Erin Kimbrel
Executive Director of Regenerative Medicine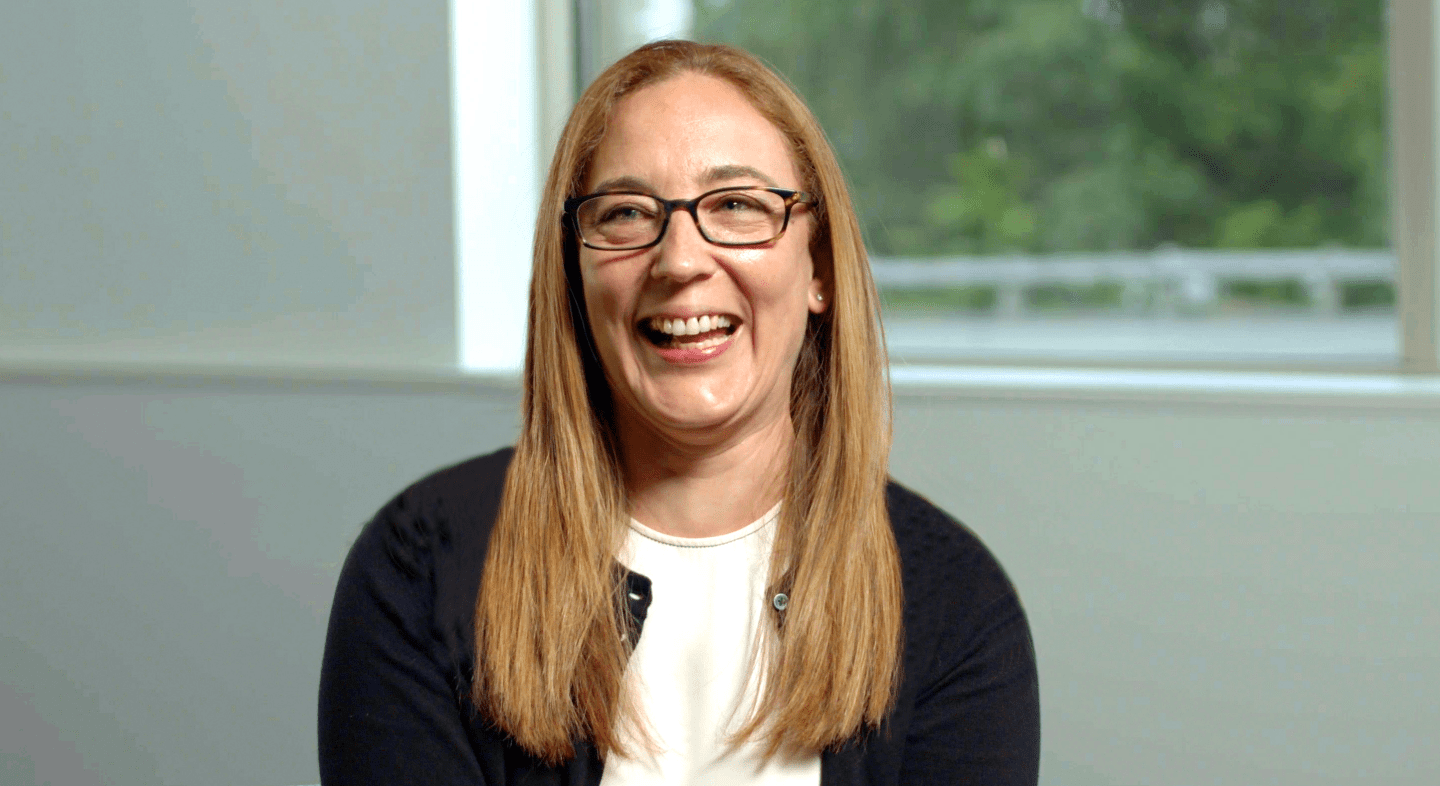 I search for transcription factors that allow us to improve the cells or accelerate the differentiation process. I am currently working with the Ocular team applying a similar strategy to produce different cell types in the retina using transcription factors. I feel truly lucky to be able to combine my expertise in epigenetics and reprogramming with transcription factors and apply them to translational research for regenerative medicine applications. The cultural, racial, and gender diversity at AIRM hosts a friendly environment of scientific discussion and collaboration. Everybody works hard on their own projects, but still has the time to help others, and discuss scientific initiatives. This kind of multidisciplinary collaboration is essential for our success.
Ana D'alessio
Principal Scientist, Ocular team
Building toward the future—developing a cell therapy platform
Astellas' Focus Area Approach identifies high-priority areas for us to invest our resources. Specific fields are prioritized after multiple new drug candidates have been discovered and the leading compound has progressed to the clinical stage, and we designate them as the Primary Focus.
The four initiatives currently designated as Primary Focus are Blindness & Regeneration, Mitochondria Biology, Genetic Regulation, and Immuno-Oncology. The cell therapy platform was primarily used only for the Primary Focus Blindness & Regeneration, but now is being used in multiple Primary Focus such as Immuno-Oncology and Mitochondria Biology. We have successfully expanded our pipeline for the past three years. We are working to develop a cell therapy platform that can be applied to various disease areas by 2025.
Goto explains that the company is currently in the first wave of cell therapy R&D. "First we have to ensure that we connect leading programs to patient treatment and establish the foundations of a value chain. Then, by utilizing technology to prevent immune rejection—a large issue with allogenic PSC-derived differentiated cells—we are building a path toward the second wave of products."
At the core of the second wave is Universal Donor Cell (UDC) technology developed by Universal Cells Inc., a company acquired by Astellas in 2018. UDC technology can be used to create cell therapy products that can be administered to any recipient without the need for Human Leukocyte Antigen (HLA) matching. The technology is based on gene editing by rAAV (recombinant Adeno-Associated Virus) and cell engineering of pluripotent stem cells. By utilizing this technology, we will be able to expand the platform to fields other than ophthalmology, such as autoimmune diseases, cancer, and mitochondria diseases.
During the third wave of cell therapy R&D, we aim to combine pluripotent stem cell technology and gene editing or gene augmentation techniques to create next-generation, enhanced-function cells. Goto explains that Astellas is just at the start of this journey: 
"The basic science has only just begun, but we will pursue the possibilities of cell therapy that uses previously unseen functions. For example, inserting trophic factors that are released when functions contained in cells operate to make nearby cells healthy." 
Cell therapy is a next-generation modality that is garnering much global attention. At Astellas, our development of cell therapy using donor-derived pluripotent stem cells is a source of great pride, and our team is at the global forefront in this field. We will endeavor to further enrich and strengthen the team alongside actively adopting cutting-edge science to realize the groundbreaking potential of cell therapy.
 
Message from Dr. Robert Lanza (the Chief Scientific Officer of AIRM*)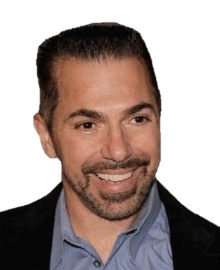 I'm responsible for managing and providing strategic direction and leadership for development of cell-based regenerative medicine products across multiple therapeutic areas. I work closely with the leadership and research teams at AIRM to develop and implement the Astellas/AIRM Regenerative Medicine (RM) scientific vision and deliver cutting-edge biological science. This entails working closely with other Astellas research, regulatory, and clinical colleagues, as well as with leading academic teams throughout the world. Through my role in RM, I aim pursue the far-reaching potential of stem cell therapies and to treat diseases in a bold new way—diseases for which there are currently no cures.
*As of February 2022, he serves as a consultant to AIRM.
Glossary of Terms
Investigational New Drug (IND):
A clinical trial notification system necessary for a new drug in the United States. In the U.S., an Investigational New Drug application must be submitted to the Food and Drug Administration (FDA) for each new product prior to the start of clinical trials.
Geographic Atrophy Secondary to Age-related Macular Degeneration (AMD):
Age-related macular degeneration is a disorder in which the central retina (the macula) deteriorates due to UV rays, smoking, genetics, lifestyle, and other factors, resulting in loss of vision. There are two types of macular degeneration, exudative and atrophic. The exudative type occurs when abnormal blood vessels form behind the macula. The atrophic type develops when the macula gradually degenerates. In some cases, the regions of atrophy resemble a map to the doctor performing the retina examination, hence the term "geographic atrophy." There is currently no effective treatment for the atrophic type of macular degeneration.
Universal Donor Cell (UDC) Technology:
Universal Donor Cell (UDC) technology produces pluripotent stem cells that suppress immune rejection due to incompatibility of the patient's human leukocyte antigen (HLA) type. By genetically editing the cells to be transplanted, HLA is removed from the cells and they become a single immunosuppressive HLA-E. It does not require immunosuppressive drugs and can be used for peripheral diseases.