Reinvigorating the immune system to find new ways to cure cancer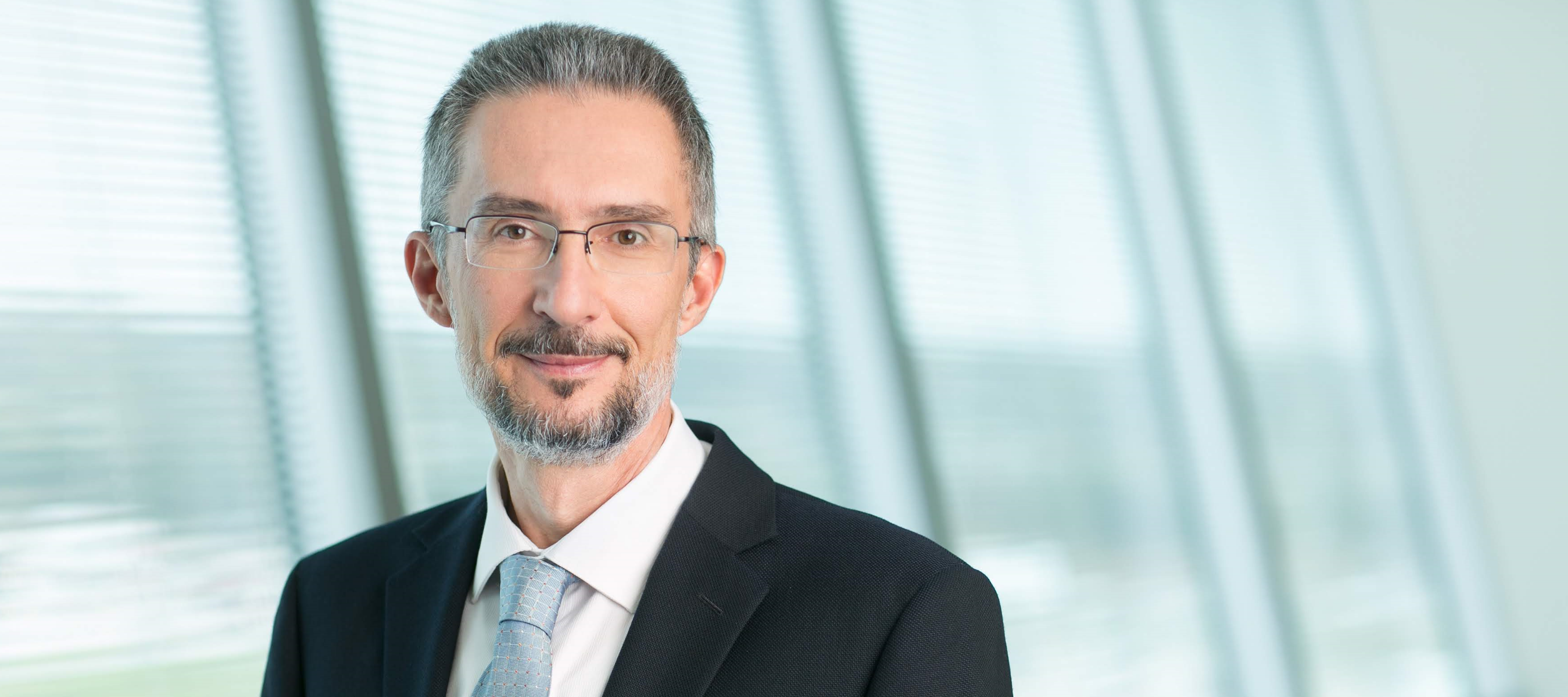 Almost everyone has a close experience of cancer and despite recent advances in cancer care, many patients are in serious need of new and effective therapies.
At Astellas, we have established the  Focus Area Approach for research and development (R&D) strategy, to understand biology with high disease relevance and apply versatile modalities / technologies to it, which tackle the diseases with high unmet medical needs. We are focusing our efforts in Primary Focus where we believe we have built the expertise and capabilities to deliver significant and meaningful VALUE for patients. Primary Focus Immuno-Oncology is one of these, where Immuno-Oncology Primary Focus Lead, Peter Sandor, M.D., MBA passionately believes that we will someday cure cancer.
By leveraging our extensive expertise, experience in cancer biology and unique technologies, we are focused on reinvigorating the immune system's ability to discover, disarm and destroy cancers in more patients. We are pursuing this ambitious goal through innovative and multifunctional modality platforms, using the capabilities at our R&D sites in Japan and the U.S. as well as through collaborations with external expert partners.
Expanding a novel Immuno-Oncology pipeline
Immuno-oncology is a form of cancer treatment that reinvigorates and amends the body's immune system to destroy cancer cells. Immune checkpoint inhibitors have represented a paradigm shift in cancer treatments.
The primary function of the human immune system is to protect our body from outside invaders, including bacteria and viruses. It has also the role to fight disease causing changes in the body, such as cancer cells. However, cancer cells can manipulate the body's immune response, allowing them to evade detection and attack from the body's natural immune defenses. Immune checkpoint inhibitors are vital therapies in treating cancer because they enable the immune system to attack the "hiding" cancer cells.
However, this treatment alone is not yet the complete answer to curing cancer. Only around 20% of patients currently respond to approved immune checkpoint inhibitors. A major reason is that cancer cells differ in nature from patient to patient, for example, differences occur in how proteins are synthesized, modified and regulated on the surface of cancer cells, which can reduce the effectiveness of a single therapy.
Boosting and amending the effectiveness of the immune system in a greater number of patients requires a mechanism that targets the entire cancer-immunity cycle and stimulates multiple immune cells to retain and even enhance their ability to destroy cancer cells.
Dr. Sandor explains that, "Astellas is focusing on this novel approach to unlock the full potential of the immunity cycle. By establishing a broad pipeline consisting of multifunctional modality platforms, we believe that we can deliver effective cancer immunotherapy to the 80% of patients who still do not respond, or become resistant, to currently available immuno-oncology treatments. Our goal is to turn 20% into 100%, to find new ways to cure cancer."
We are Building a Pipeline of Multi-Functional Modality Platforms
Astellas has crafted a three-step approach to realize this vision, expressed in three keywords: Focus, Enrich, and Expand. Dr. Sandor explains that, "after Astellas designated oncology as a primary therapeutic area in 2006, we have focused our internal capabilities on immuno-oncology research and enriched our pipeline through alliances and acquisitions. We have continued to expand our in-house foundational expertise. At the same time, we're expanding new science by collaborating with the best external innovators in biotechnology and academia."
※1 Kourie HR, Klastersky JA. Side-effects of checkpoint inhibitor-based combination therapy. Curr Opin Oncol. 2016;28(4): 306-13.
Using in-house modality platforms to create new immuno-oncology treatment methods
Astellas is committed to pursuing multiple R&D approaches that address the entire cancer-immunity cycle. We are advancing a broad pipeline including several modality approaches that simultaneously activate multiple immune functions to induce a unified immune response to cancer. These include:
Oncolytic viruses with immune stimulatory payload, selectively infecting targeted tumor cells to destroy them while also stimulating a response that helps the body's immune cells recognize and attack similar tumor cells elsewhere in the body.
An artificial adjuvant vector cell (aAVC) platform technology, stimulating both the body's innate and adaptive immune systems by delivering cancer antigens and immune stimulatory agent to NK, T and dendritic cells. Our novel bispecific immune cell engagers re-direct and connect cytotoxic T-cells and the tumor cells to destroy the cancer.
You can see the detailed information about our pipeline here.
We are also researching innovative immuno-oncology treatments that combine technologies from our acquired partner companies. One such approach combines Universal Cells' UDC (Universal Donor Cell) technology and ACCELTM (Advanced Cellular Control through Engineered Ligands) technology with Xyphos' proprietary Chimeric Antigen Receptor (CAR) technology to generate a unique, allogeneic cell therapy platform that offers greater speed and flexibility compared to current CAR therapies.
The UDC technology uses multiple cutting-edge gene editing approaches to precisely engineer induced pluripotent stem cells which prevent immune rejection, and differentiate them into the desired cytotoxic cells, like NK. We combine these cells with Xyphos' convertibleCAR® cells and MicAbody to target this cell to specific tumor antigens to enable killing of cancer cells. These technologies allow us to target multiple antigens at the same time or modify the targeting as the disease progresses. You can see more detailed information here. Our aim is to develop a differentiated cancer cell therapy platform that offers greater VALUE to more patients.
Dr. Sandor states that, "we are passionate about the great strength in combining these novel approaches to develop innovative treatments with the potential to transform outcomes for as many patients as possible."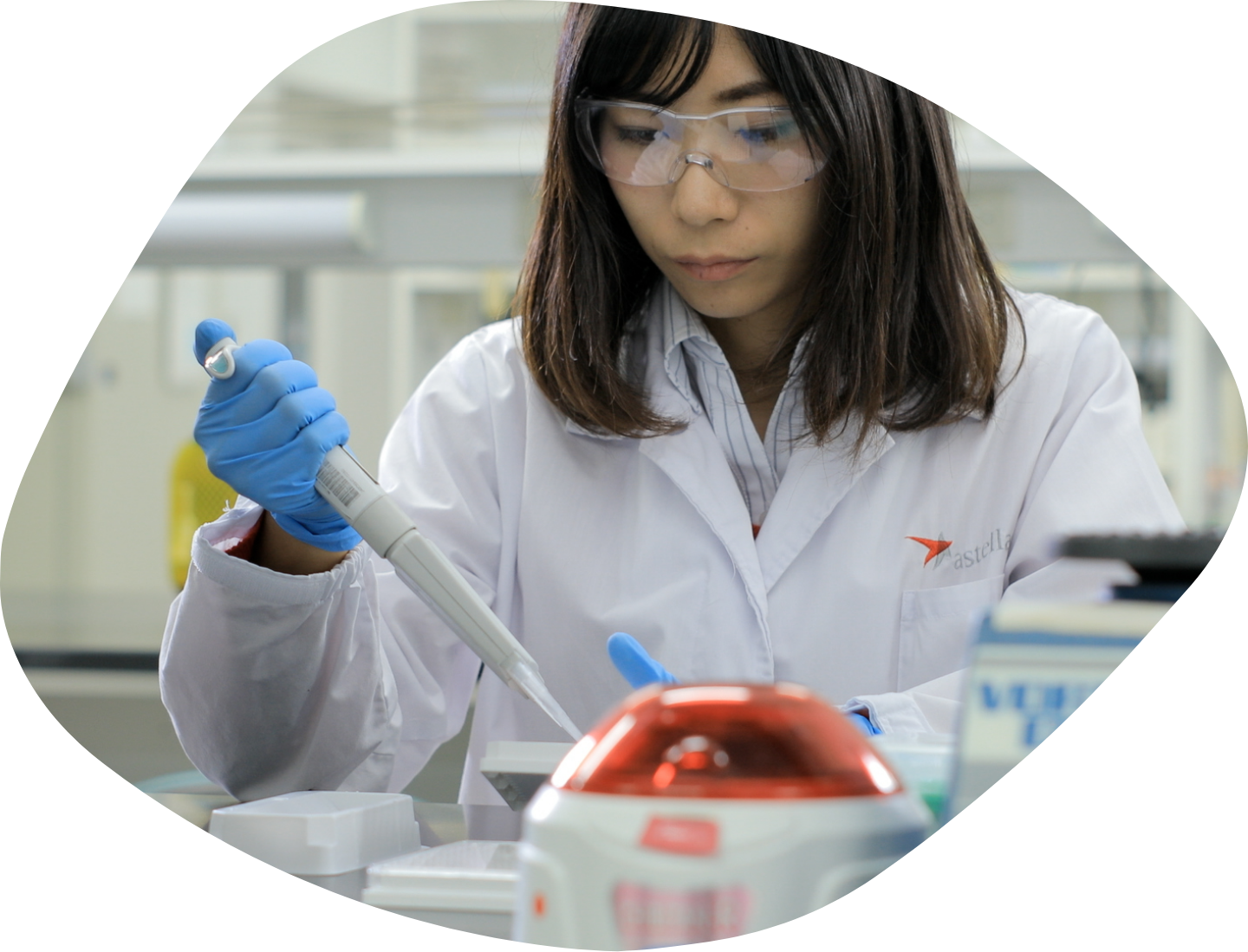 A strong global network powering Astellas Immuno-Oncology
Astellas has immuno-oncology expertise in drug discovery research, clinical development, translational research and manufacturing, with hubs in the U.S. and at the Tsukuba Research Center in Japan. We are also actively collaborating with the best talent to advance innovative science and technologies. For example, we are maximizing our capabilities and expanding the potential of immuno-oncology research through collaborations with biotechnology companies such as KaliVir, Xencor, CytomX and in academia with Tottori University and RIKEN, University of Texas MD Anderson Cancer Center and University of Pennsylvania.
Our R&D hub in Cambridge, Massachusetts conducts translational research to ensure that the seeds of what we discover have practical applications to the needs of patients. We inform our target indications and patient populations based on drug mechanisms and the tumor immune microenvironment, guiding how we can best combine our pipeline of therapies with existing cancer therapies.
Universal Cells, based in Seattle, Washington, joined Astellas in 2015, and focused on developing the UDC technology and cell differentiation.
U.S.-based Xyphos Biosciences joined us in late 2019, and in October 2020, we established our Center of Excellence for Cancer Cell Therapy, located in South-San Francisco, California. Led by a team of experienced researchers, we aim to deliver cures for solid tumors with precision, off-the-shelf 'Standard Pharmaceutical like Cell Therapies' that can be easily tailored to the needs of individual patients and adapted to multiple disease targets.
Working to provide cancer immunotherapy options for more patients
Astellas' ultimate goal is to find new ways to cure cancer globally. Dr. Sandor states that, "Astellas continues to expand an innovative and unique pipeline by leveraging our unique capabilities and technology platforms, collaborating with the best talent and partners from biotech and academia. I believe, that we have one of the most diverse and talented oncology teams in the industry to pave the way toward new treatment options. We are unwavering in our quest for delivering cutting-edge cancer immunotherapy treatments to patients in need around the world. Because cancer doesn't wait, and neither do we."